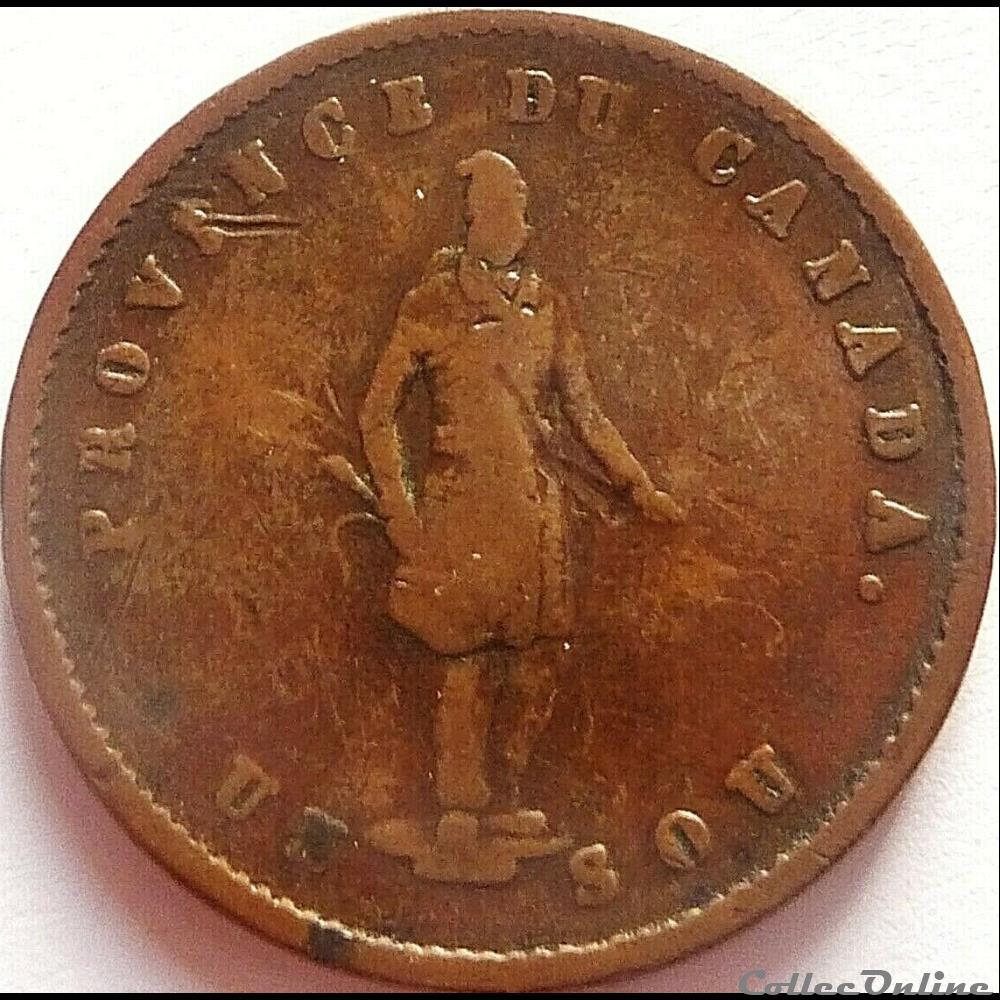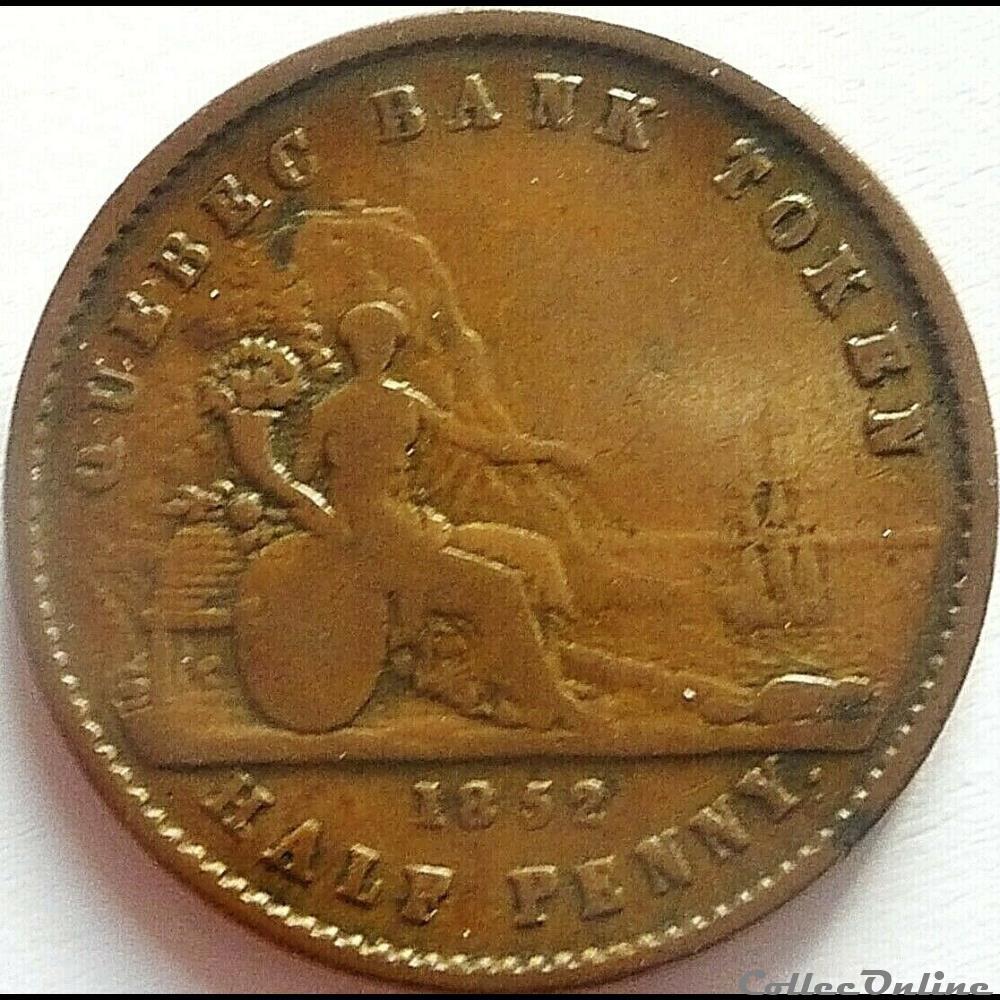 Country: Canadian provinces
(Canada) Victoria Queen
Type: Token
Year: 1852
Value: 1 Sou = 1/2 Penny = 1/24 Shilling = 1/480 Pound (1/480)
Currency: Province of Canada (1841-1858)
Composition: Copper
Weight: 9.1 g
Diameter: 28 mm
Mintage: 240,000
Grade: F15
Shape: Round
Orientation: Medal alignment ↑↑
Demonetized: Yes
References: CCT# PC-3, Breton# 529, KM# Tn20
Obverse:
Canadian Habitant standing in traditional winter costume.
Lettering:
PROVINCE DU CANADA
UN SOU
Reverse:
Seated female figure of Commerce with cornucopia facing right. Cliff in background with fort flying flag. To her left, a beehive. To her right a sailing ship and a beaver. Shield with lion in foreground. Lettering above and below.
Lettering:
QUEBEC BANK TOKEN
1852
HALF PENNY
Edge:
Smooth
Comments
Weight: 9.5 - 9.8g
Diameter: 28.3 - 28.4mm
The Bank of Upper Canada had agreed to land some of its copper coinage of 1850 at Quebec, but it was late and in insufficient amount. This Quebec Bank's third request was granted and the tokens were struck by Ralph Heaton & Co. but it is not known whom cut the dies.
Minor variations exit.
Proofs exist.