Tips and Tricks about CollecOnline
In this article you will find a bunch of tips and tricks that will allow you to inventory your objects more accurately and efficiently, to insert better quality images or to more easily find other collectors who shares the same interests as you.

Classify your objects and collections
CollecOnline's classification tree is getting more refined day by day thanks to your help. It now has over 15,000 categories and characteristics! It can therefore become tedious in some cases to find the right category to store your object or collection.
We have therefore designed this search filter that will allow you to explore all the categories on CollecOnline:

If your search offers several results, you can pass your mouse over a category to view it as a whole and thus classify your object in a few clicks:


Duplicate an object
When you are on an object page, you have the possibility to duplicate your object.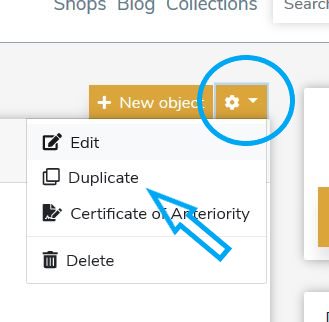 There are 2 types of duplication, with image and without image. Once the duplication is done, the 2 objects are totally independent. This trick can save you a lot of time if you want to post a series of similar objects.

Fit your image perfectly to your object
When you select an image on an object or collection, you have several options:
Crop: cut out your image to display only the desired area on your card
Zoom: zoom in or out to highlight a part of the object
Move: move your image in the Up/Down/Right/Left directions
Rotation: rotate your object to put it in the desired direction
We made this mini video illustrating the possibilities: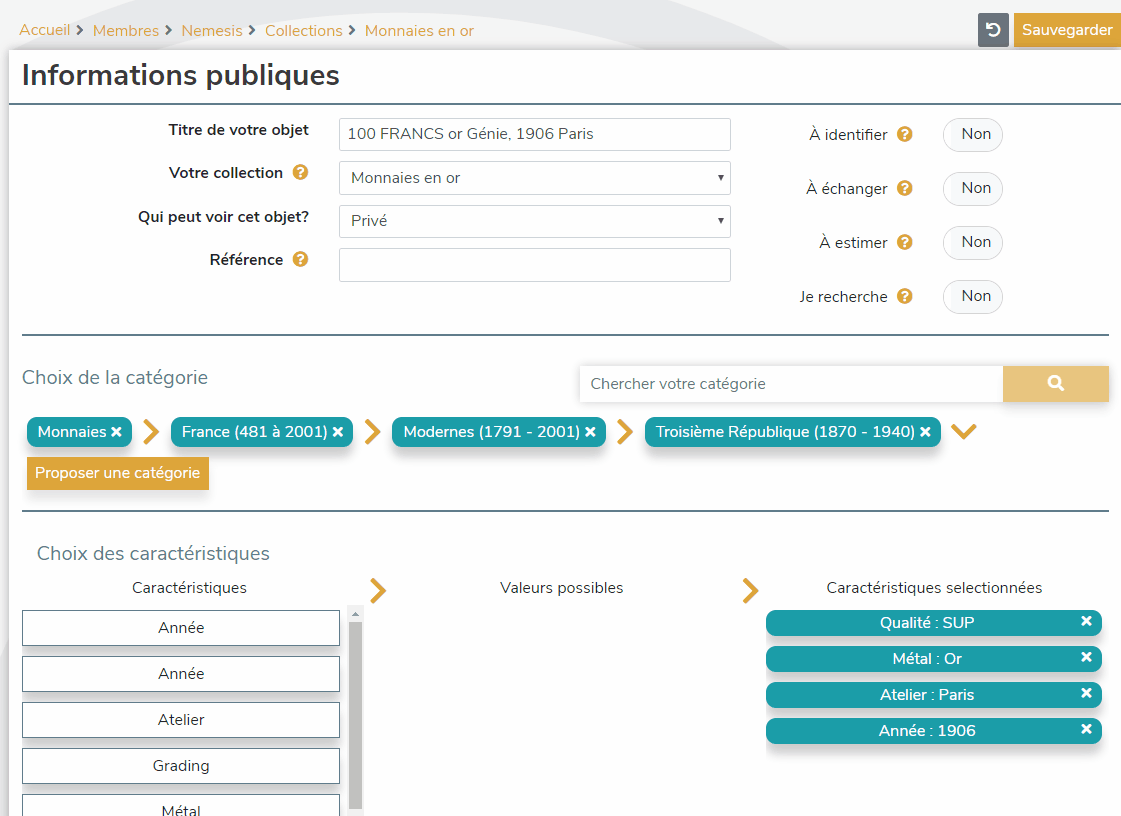 Tip 1: You can choose one illustration image from your collections, but an object can hold up to 5 images.
Tip 2: If your cropping area has empty or transparent areas, these are automatically filled with White or Black depending on your choice.

Ask the community
On your object page, you will find the following 4 options: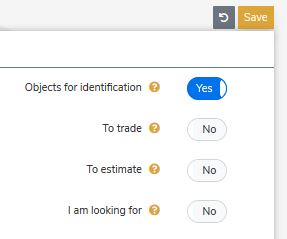 These options will allow you to do two things:
Easily find objects sharing this feature
If your object is public, ask the community because your objects will be easily identifiable
These calls to the other collectors will be visible thanks to small icons under the images of the objects.

Find a connection
You have been registered on CollecOnline for some time and started posting some objects but your news feed is still desperately empty? Then it's time to expand your network in order to follow and share your findings with other enthusiasts.
There are a few different ways to develop your network The first and simplest is to browse around CollecOnline, visit collections, launch searches by filtering on your collection themes.
Once on an object page, you can click on the name of the owner of the object to access his profile: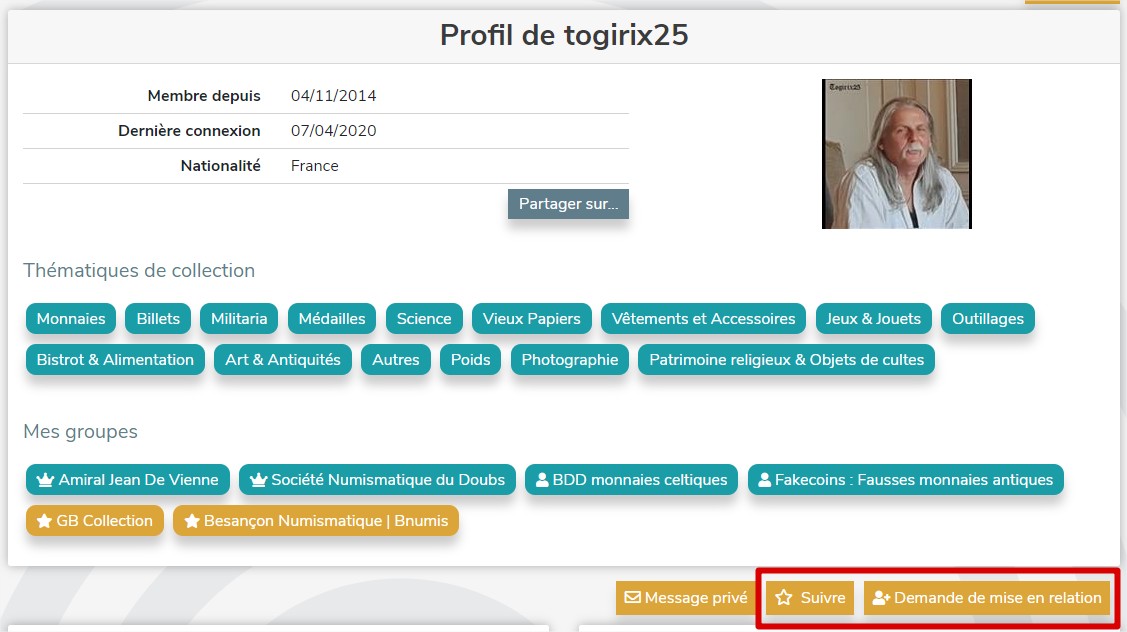 You will then have access to the 2 following possibilities:
Follow: this button allows you to follow on your news wall the new public objects of the member without being in relation with him/her.
Connection request: this button allows you to join the member's network and get access to his/her public objects, as well as to the relationship confidentiality objects.
We all love to discuss about our collections, feel free to send us a message or comment on other members' publications!

Your personal blog
You who are reading these few lines, know that once you are connected to CollecOnline you also have the possibility to write articles to tell other collectors about your passion! Our blog allows you to publish content that fits any type of device (computer, smartphone and tablet), insert images or videos, and cherry on the cake, your content will be perfectly referenced on Google!
To publish an article, go here:


Do you also have your little tricks on CollecOnline? We invite you to share your tips in comments!
>>Lire notre article sur les dernières nouveautés CollecOnline<<