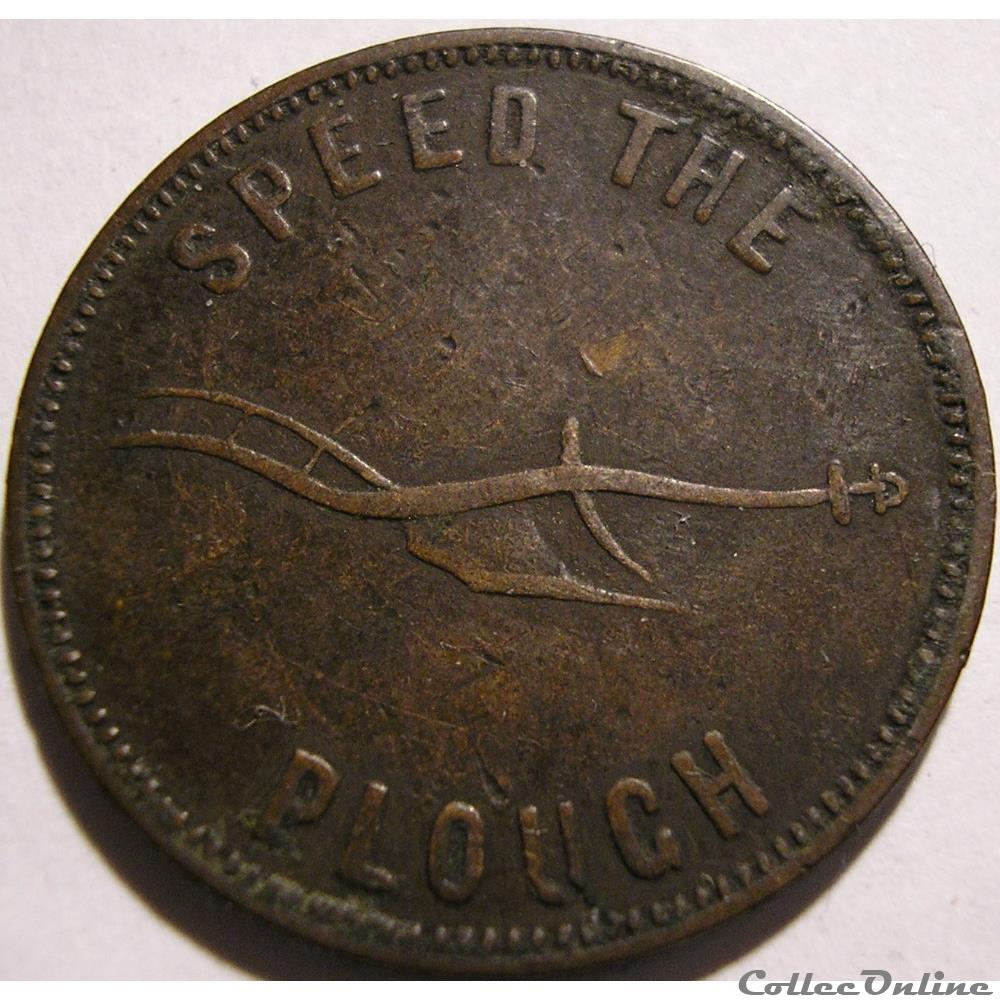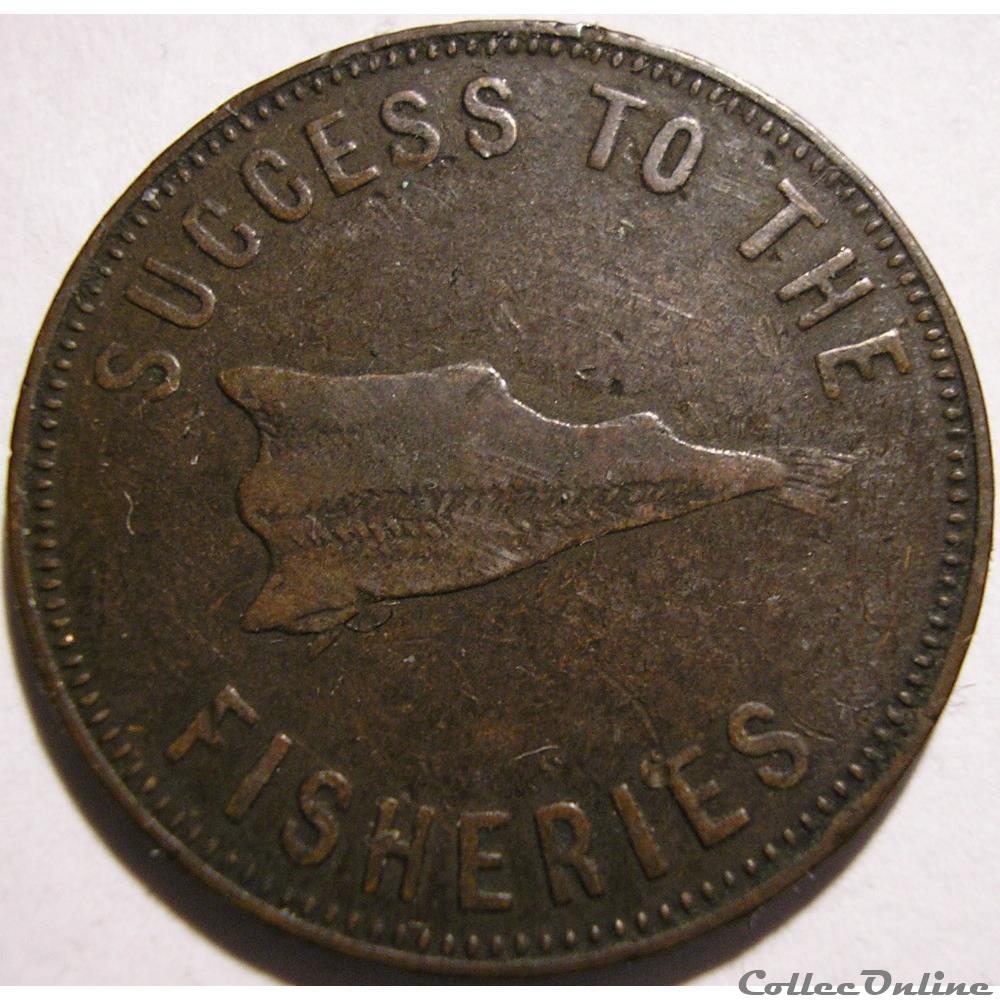 Country: Prince Edward Island, Canadian provinces.
(Canada) Queen Victoria.
Type: Token
Year: 1857-1860 (1859)
Value: 1/2 Penny = 1/24 Shilling = 1/480 Pound (1/480)
Currency: Pound (1790-1871)
Composition: Copper
Weight: 5.5 g
Diameter: 26 mm
Mintage: Unknow
Grade: F/VF
Shape: Round
Orientation: Coin alignment
Demonetized: Yes
References: CCT# PE-5A, Breton# 917
Obverse:
Fish filet with lettering top and bottom
Lettering:
SUCCESS TO THE
FISHERIES
Reverse:
Plow facing right with lettering above and below.
Lettering:
SPEED THE
PLOUGH
Edge:
Smooth
Comments
Weight: 5.2 - 6.0g
Diameter: 25.9 - 26.1mm
PE-5A Clevis reverse, medal axis.
PE-5B1 Hook reverse, medal axis (Ralph Heaton & Sons)
PE-5B2 Hook reverse, coin axis (Ralph Heaton & Sons)
Minor obverse variations exist in the size and shape of the tail and the lower fin. Reverse variations exist in the placement of the crossbar on the clevis. Large quantities of the hook variety were exported to Newfoundland.
Clift, Wood & Co. of Charlottetown are credited with 1st importing this token into Prince Edward Island.