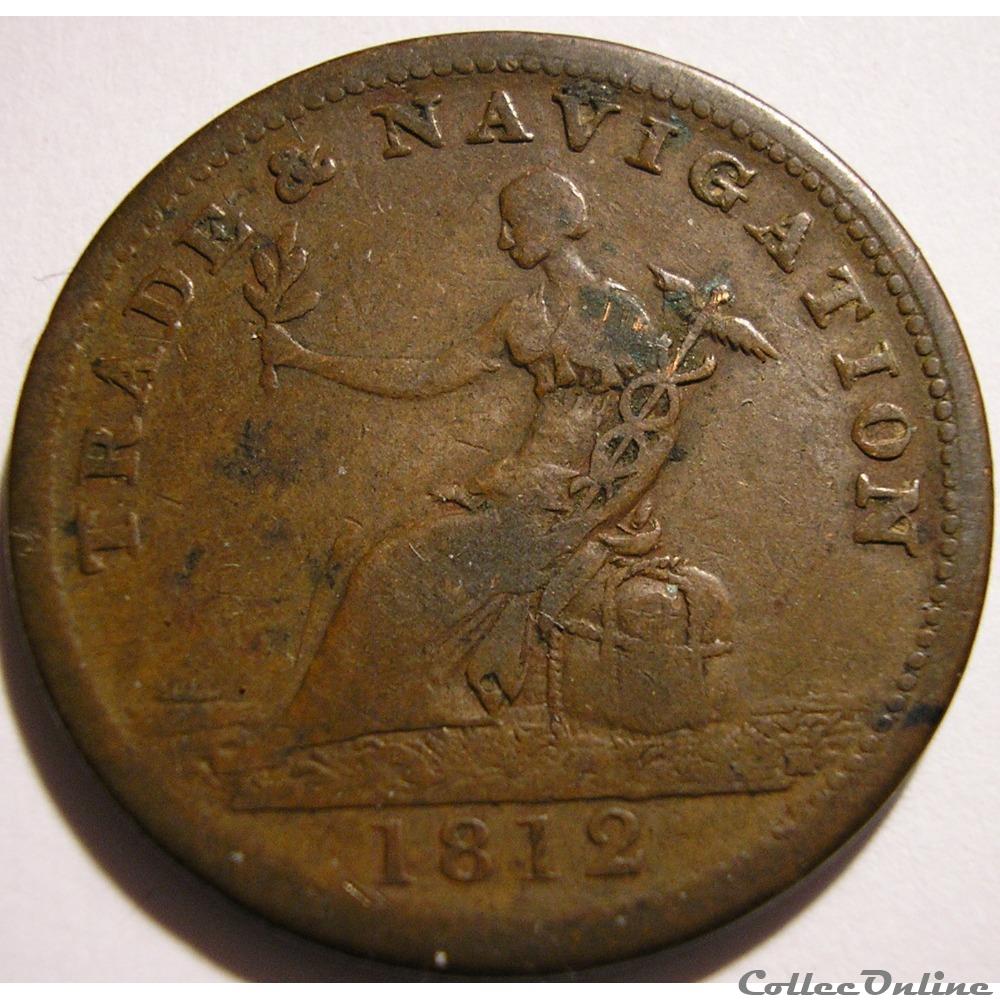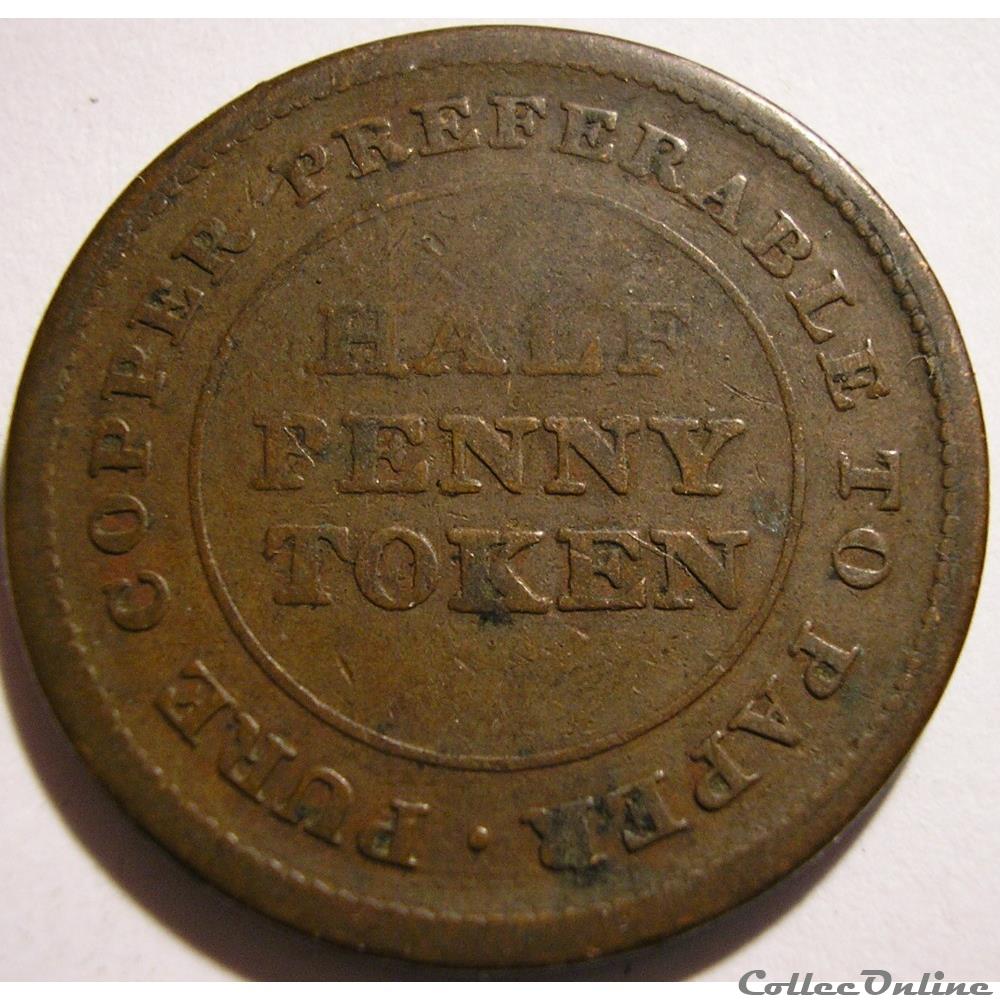 Country: Canadian provinces (Nova Scotia) King George III
(Canada)
Type: Token
Years: 1812 H (Heaton) (1812-1813)
Value: 1/2 Penny (1/480)
Currency: Pound (1812-1860)
Composition: Copper
Grade: F15
Weight: 8.6 g
Diameter: 27.5 mm
Thickness: 1 mm
Mintage: Unknow
Orientation: Medal alignment ↑↑
Demonetized: Yes
References: CCT# NS-19A1; Breton# 963
Obverse:
Britannia. These tokens originate from Ireland and UK. They were imported by local merchants because of the lack of coins since 1800.
Lettering:
TRADE & NAVIGATION
1812 H
Engraver: Thomas Halliday
Reverse:
Face value
Lettering:
PURE COPPER PREFERABLE TO PAPER
HALF
PENNY
TOKEN
Engraver: Thomas Halliday
Edge:
Engrailed edge
Comments:
Weight: 8.8 - 9.5g
Diameter: 27.4 - 27.8mm
Struck on thin and thick flans, some struck over Guppy halfpennies. Cast copies exist.
NS-19A1 Engrailed edge
NS-19A2 Plain edge
Exists struck over Bristol halfpennies on thin or thick flans.
NS-19B1 Plain edge
NS-19B2 Engrailed edge