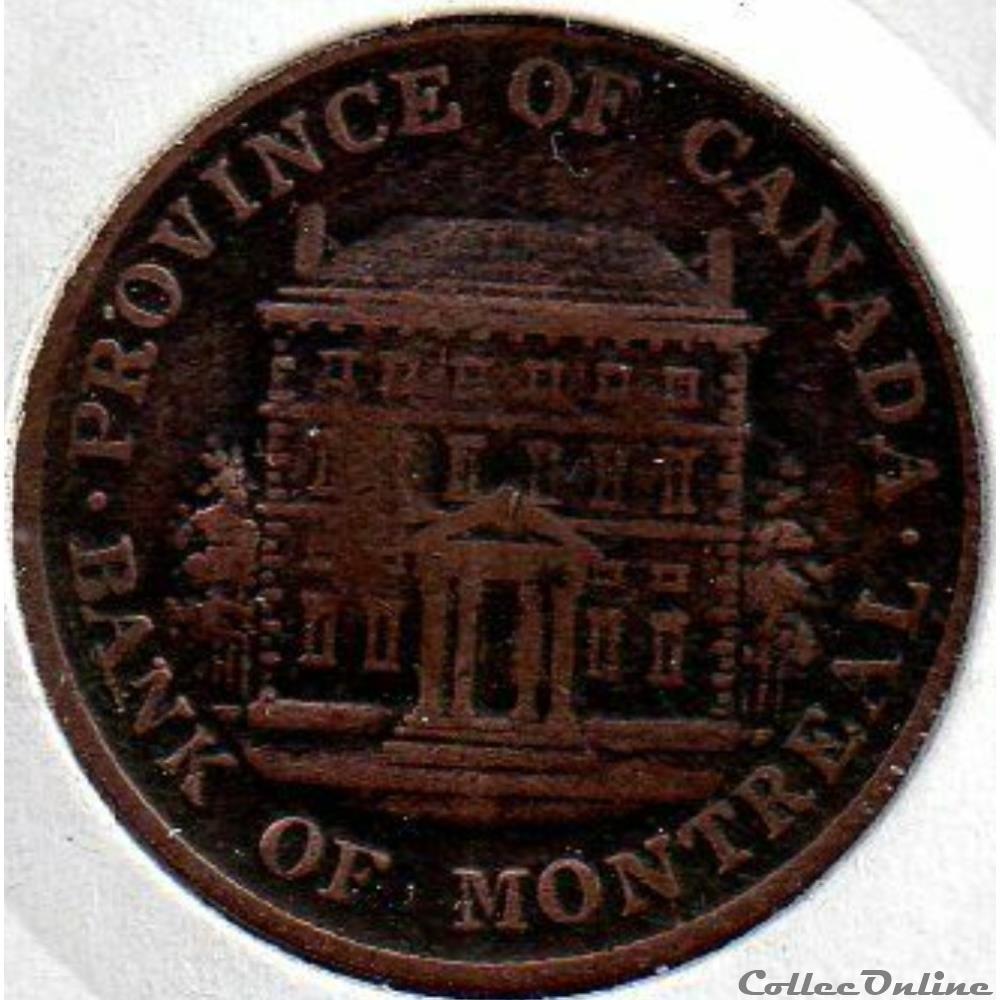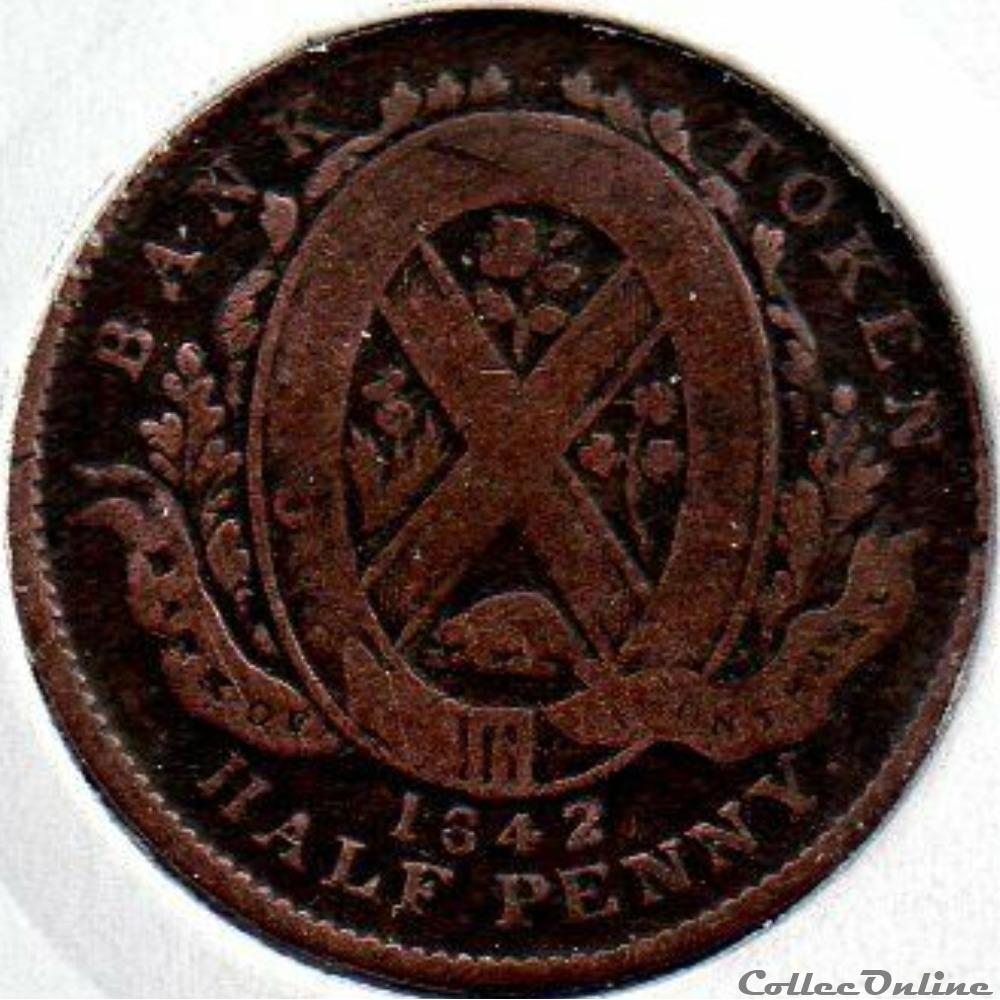 Country: Canadian provinces
(Canada) Victoria Queen
Type: Token
Year: 1842 (1842-1845)
Value: 1/2 Penny = 1/480 Pound (1/480)
Currency: Province of Canada (1841-1858)
Composition: Copper
Weight: 9.4 g
Diameter: 27.5 mm
Mintage: 480,000
Grade: F15
Shape: Round
Orientation: Medal alignment ↑↑
Demonetized: Yes
References: CCT# PC-1, Breton# 527, KM# Tn18
Obverse:
Font view of bank building.
Lettering:
PROVINCE OF CANADA
BANK OF MONTREAL
Reverse:
Coat of Arms: CONCORDIA SALUS; Bank of Montreal on ribbon.
Date below.
Lettering:
BANK TOKEN
HALF PENNY
Edge:
Smooth
Comments
Weight: 9.2 - 9.5g
Diameter: 28.2 - 28.7mm

PC-1A1 Tall trees, short nose beaver
PC-1A2 Heavy trees, short nose beaver
PC-1A3 Small trees, short nose beaver
PC-1B1 Tall trees, short nose beaver
PC-1B2 Tall trees, long nose beaver
PC-1B3 Heavy trees, short nose beaver
PC-1B4 Heavy trees, long nose beaver
PC-1B5 Small trees, short nose beaver
PC-1B6 Small trees, long nose beaver
PC-1C1 Only two known