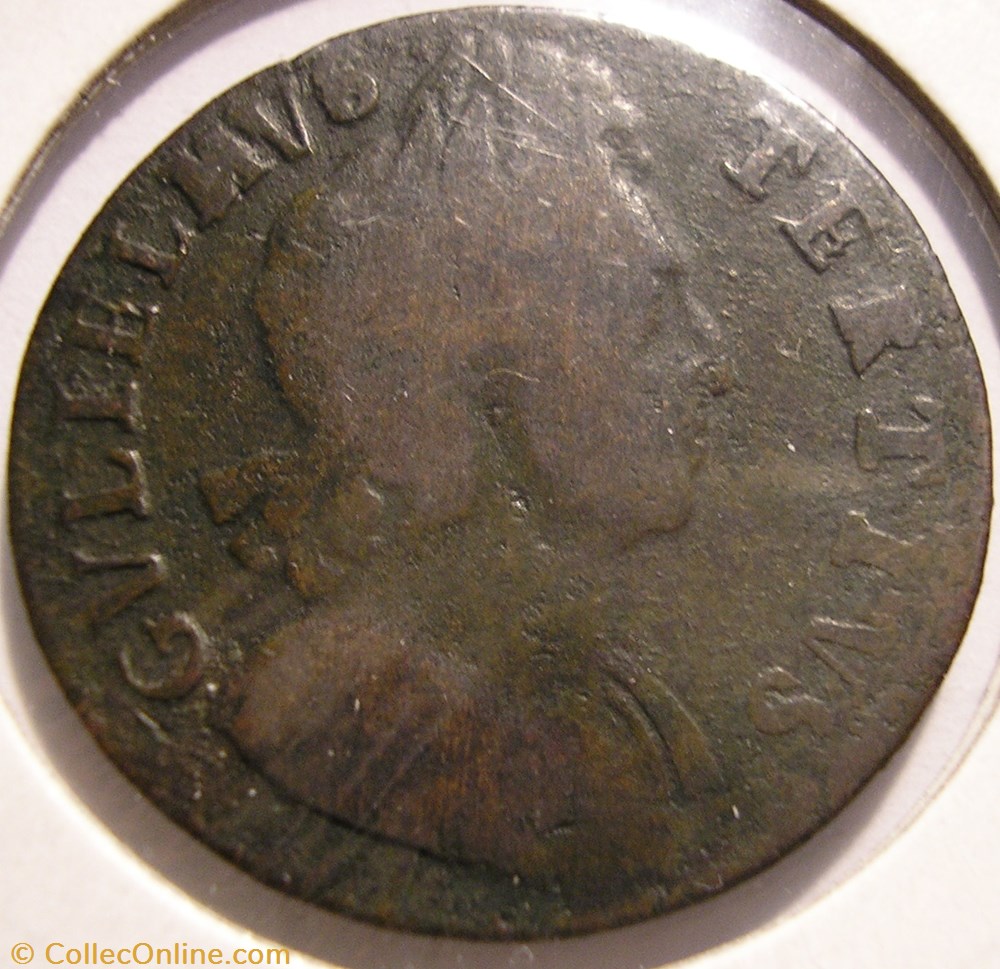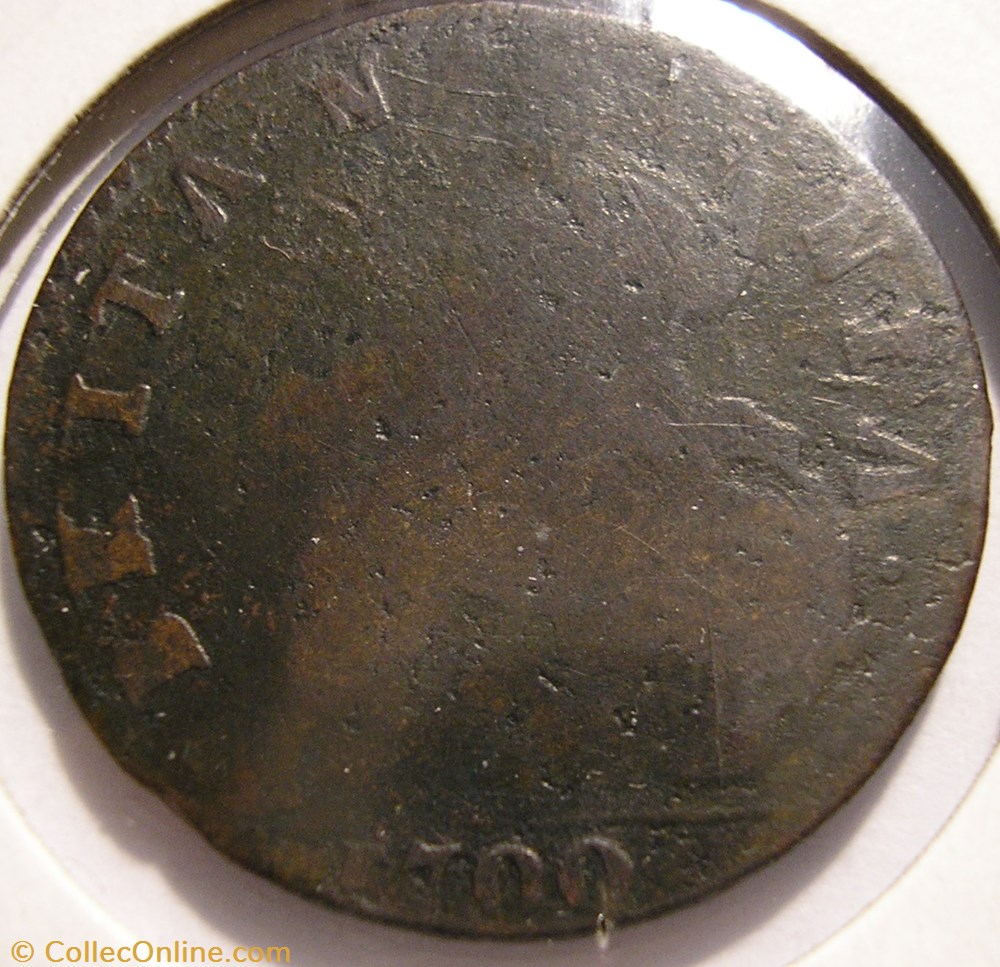 Country: England, (United Kingdom)
King: William III (1689-1702) - 3rd Issue
Type: Standard circulation coin
Years: 1700 (1699-1701)
Value: 1/2 Penny = 1/24 Shilling (1/480 Pound Sterling)
Composition: Copper
Weight: 11.3 g
Diameter: 28 mm
Shape: Round
Grade: VG/G
Orientation: Coin alignment ↑↓
Demonetized: yes
References: KM# 503
Obverse:
Laureate and cuirassed bust of King William III right, legend around.
Lettering: GVLIELMVS· TERTIVS
Translation: William the Third
Engraver: John Croker
Reverse:
Seated figure of Britannia left, spear in left hand, olive branch in right, shield bearing the Union flag resting on left, legend around, date in exergue.
Lettering:
BRITAN NIA ·
1700
Engraver: John Roettier
Edge
Plain
Comments:
House of Stuart restored (1660-1714), William III (1694-1702), Third issue (1699-1701).
Obverse and reverse varieties exist.
The standard weight for these pieces was 42 to the pound avoirdupois (8/21 ounce or 166.7 grains each).