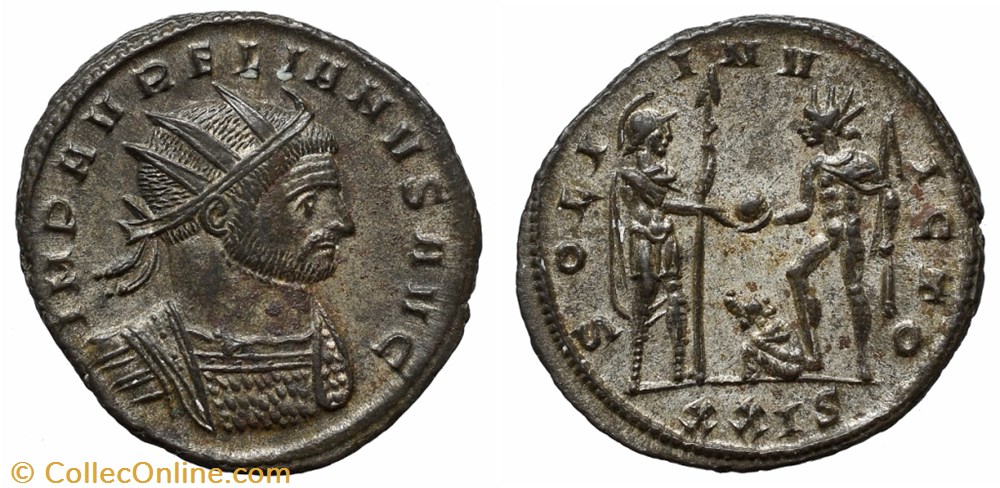 OBVERSE: IMP AVRELIANVS AVG
REVERSE: SOLI INVICTO (Mars holding spear in l. hand, receiving globe from Sol stg. l., holding whip in l. hand, resting with r. foot on a bound captive)
BUST TYPE: B = Radiate, cuirassed bust right
FIELD / EXERGUE MARKS: -/-//XXI•S•
MINT: SERDICA
ISSUE: 7.2 (April – November 274)
WEIGHT: 3.80 g
RIC TEMP: 2693 (ONLY 1 EX. CITED - THIS EXAMPLE!) = UNICUM!
Collection no. 268
Note: very rare and desirable reverse type!
Ex G.J.R. Ankoné collection