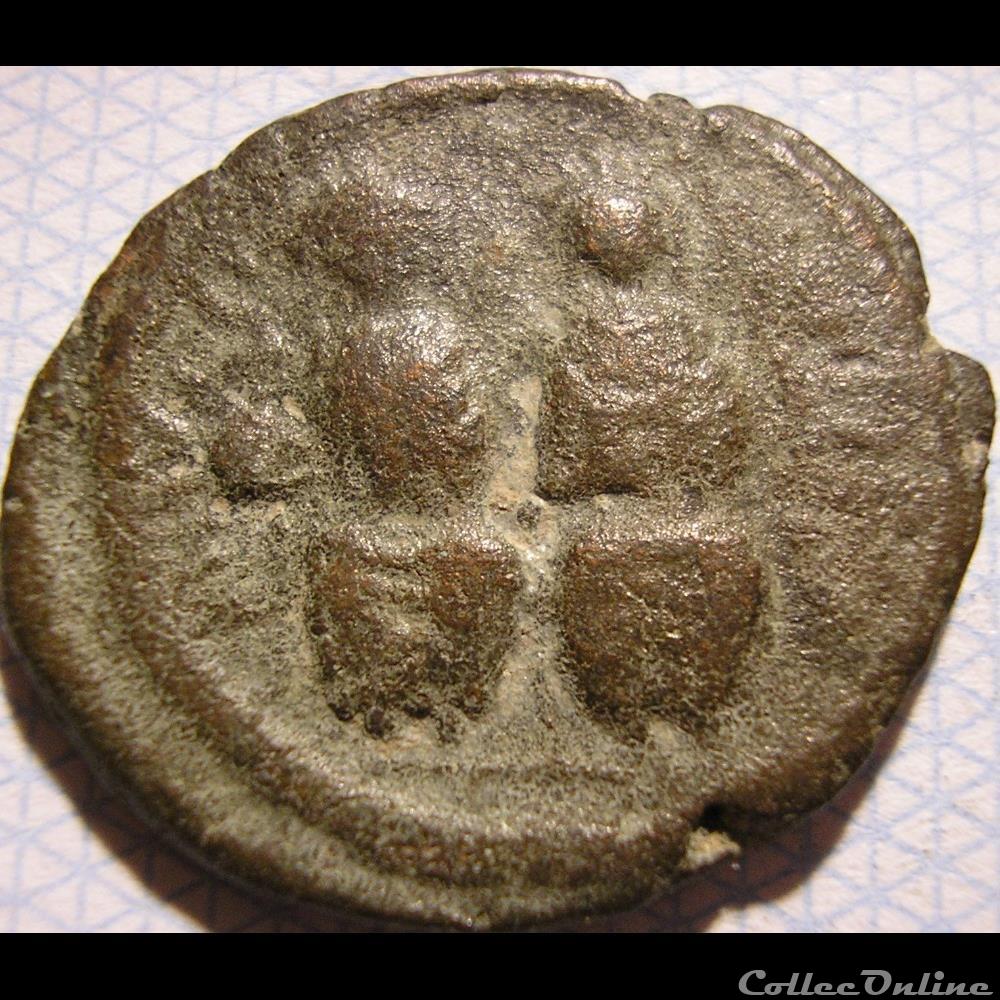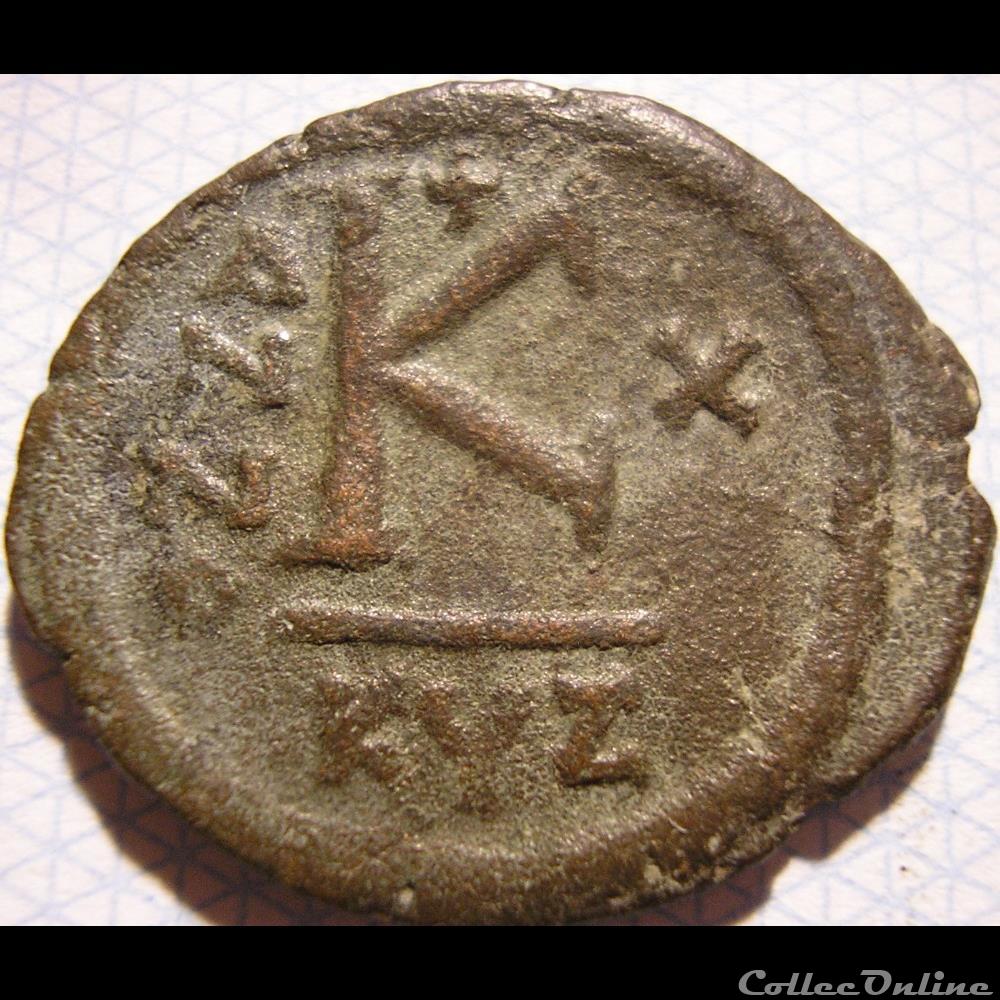 JUSTIN & SOPHIA - Empereurs 565-578 AD.
Value: 1/2 Follis ou 20 Nummi.
Mint: Cyzique
Year: Anno X : ca.575
A/ Justin at left, Sophia at right, seated facing on double-throne, both nimbate, Justin holding globus cruciger, Sophia holding cruciform scepter, cross between their heads, wavy pattern in exergue.
R/ Large K, A/N/N/O to left, cross above, X to right, KYZ in exergue below line.
Metal: Æ 21 mm. - 5.9 gm.
Grade: G/F, patina gray-light green.


Justin II (latin : Flavius Iustinus Iunior Augustus, grec : Φλάβιος Ἰουστίνος ὁ νεότερος) règne sur l'Empire byzantin du 15 novembre 565 à sa mort le 5 octobre 578 ; il est le neveu et successeur de Justinien Ier. Après avoir réglé les dettes laissées par ce dernier, Justin mène une stricte politique financière qui tranche avec la prodigalité de son prédécesseur et le fait accuser d'avarice.
En matière religieuse, il tente mais sans succès de rallier monophysites et orthodoxes. L'invasion de l'Italie par les Lombards et l'unification territoriale de l'Hispanie wisigothe fait perdre la plupart des territoires que Justinien a reconquis en Occident. En Orient, la trêve conclue par Justinien avec les Perses est rompue et une longue guerre s'ensuit qui se continue bien au-delà du règne de Justin. Les échecs tant à l'intérieur qu'à l'extérieur ont raison de la santé mentale de l'empereur : son épouse Sophie et le comte des excubites, Tibère II Constantin, assurent la direction de l'empire pendant les toutes dernières années de sa vie.