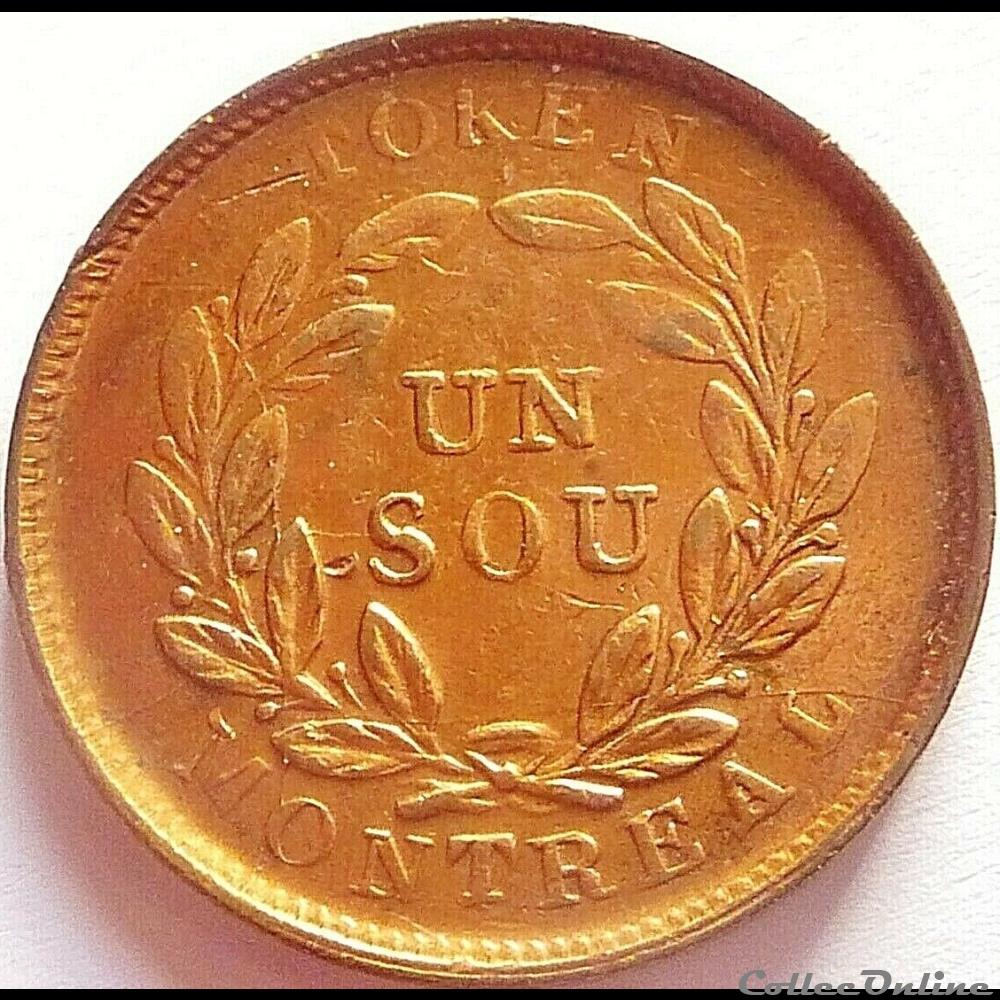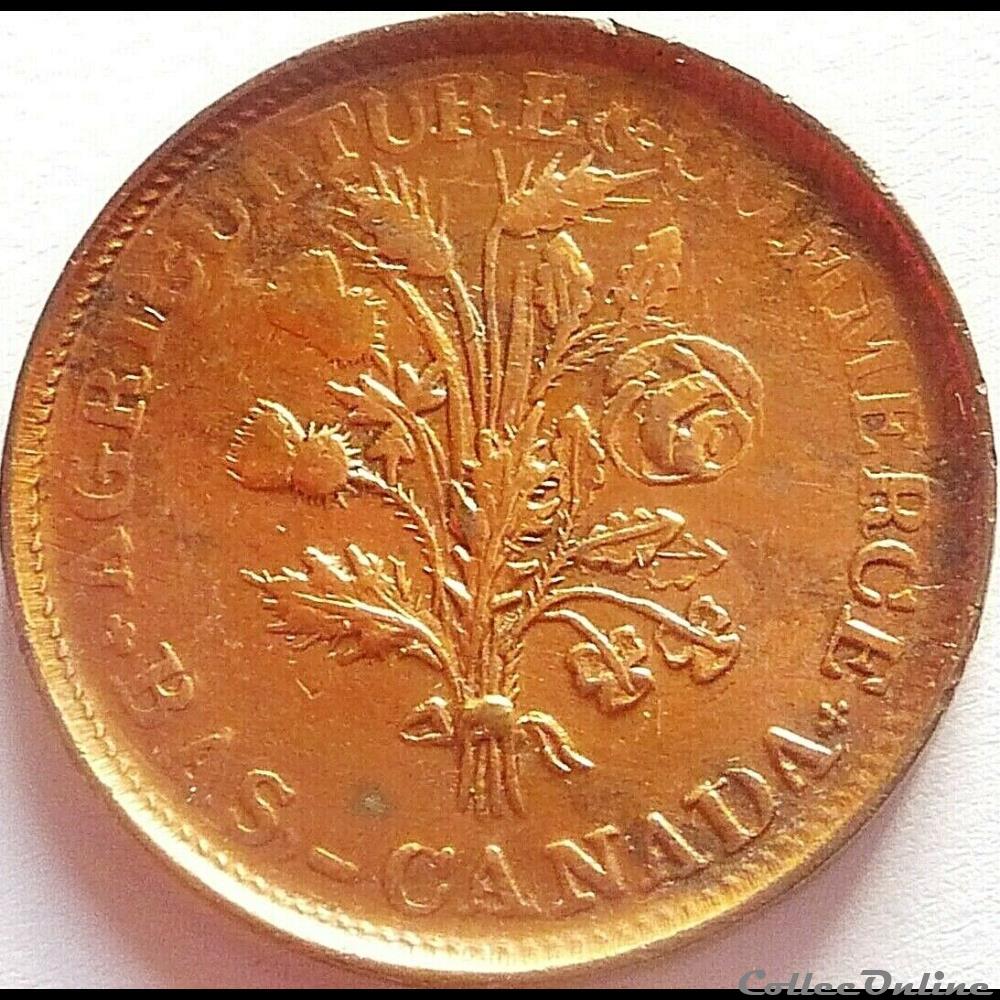 Country: Montreal, Canadian provinces
(Bas-Canada)
Type: Token
Year: 1835-1838
Value: 1 Sou = 1/2 Penny = 1/24 Shilling = 1/480 Pound (1/480)
Currency: Pound
Composition: Golden Copper
Weight: 6.8 g
Diameter: 26.3 mm
Thickness: 1.6 mm
Grade: XF40
Shape: Round
Orientation: Medal alignment ↑↑
Demonetized: Yes
References: CCT# LC-33, Breton# various
Obverse:
Bouquet contains one or more maple leaf, two shamrocks, thistle, wheat ear, blade, rose, and oak leaf.
Lettering:
AGRICULTURE & COMMERCE
BAS-CANADA
Engraver: John Gibbs
Reverse:
Cherry leaves surrounding value with lettering top and bottom.
Lettering:
TOKEN
UN
SOU
MONTREAL
Engraver: John Gibbs
Edge:
Smooth
Comments:
Reverse - Wreath with thirteen cherry leaves
Obverse - Bouquet with two shamrocks
Weight: 6.6 - 7.8g
Diameter" 26.9 - 27.1mm
LC-33A1 (Br#704) Copper; rev. small flat bow
LC-33A2 (Br#704) Brass
LC-33B Mule
Lc-33C1 (Br#705) Obv. no bow, blade of grass / Rev. Hart variety
LC-33C2 Obv. no bow, no blade of grass.