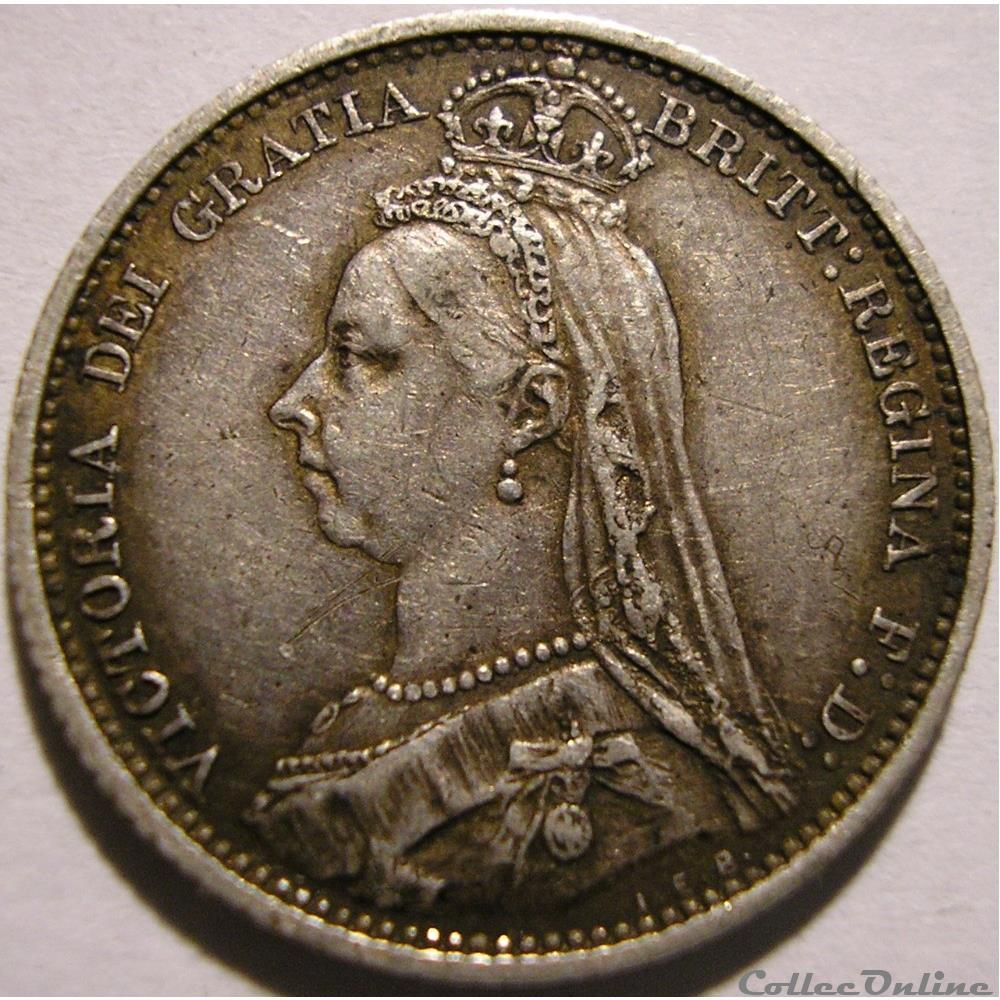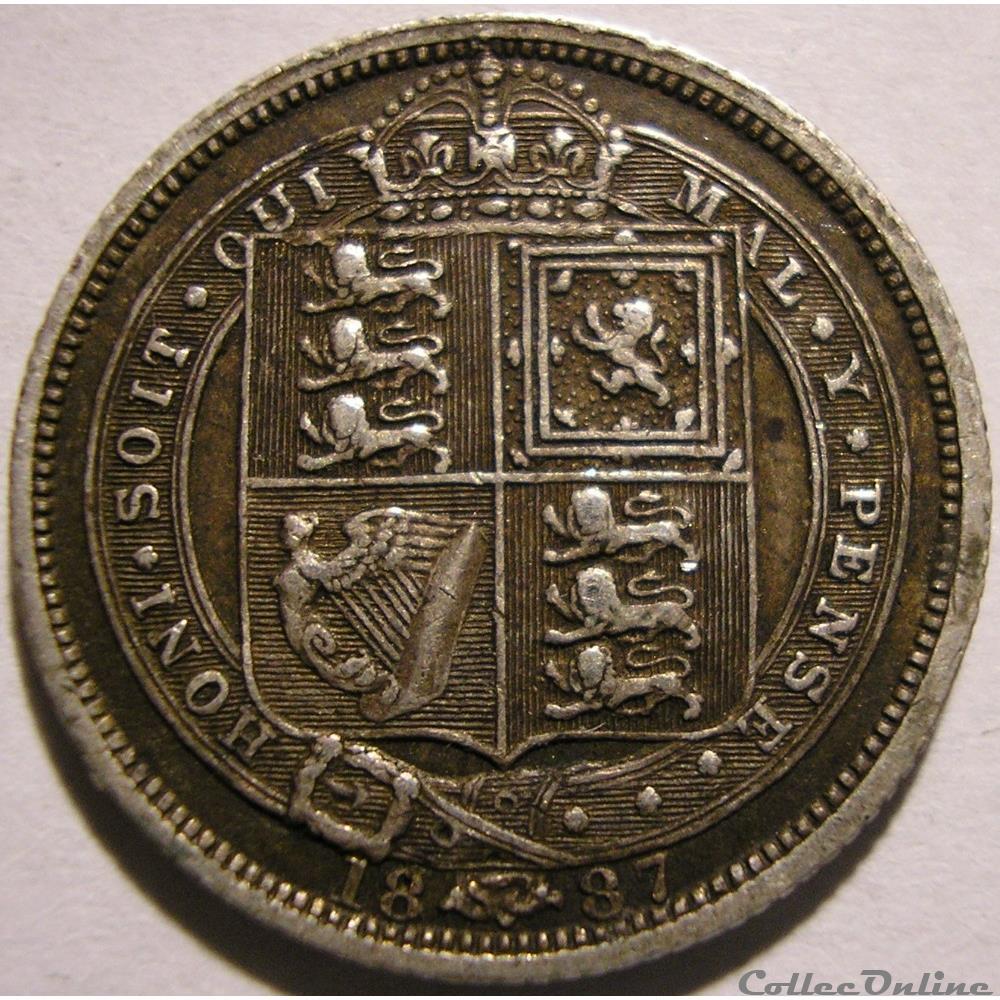 Country: Great Britain
Ruler: Queen Victoria (1837-1901)
Type: Standard circulation coin
Years: 1887 - Jubilee
Value: 6 pence = 1/2 shilling = 1/40 livre (1/40 LSD)
Mintage: 3,675,600
Composition: Silver (.925)
Weight: 2,8 g
Diameter: 19 mm
Grade: XF
Shape: Ronde
Orientation: Medal alignment ↑↑
Demonetized: Yes
References: KM# 759, Sp# 3928
Obverse:
Crowned and veiled bust ('Jubilee Head') of Queen Victoria left, legend around, engraver's initials below truncation.
Lettering:
VICTORIA DEI GRATIA BRITT:REGINA F:D:
J.E.B.
Translation: Victoria by the Grace of God Queen of the Britains Defender of the Faith
Engraver: Joseph Edgar Boehm
Reverse:
Crowned quartered shield of arms within Garter, legend around, divided date below.
Lettering:
HONI·SOIT·QUI·MAL·Y·PENSE···
18 87
Translation: Shame on he who thinks evil of it
Edge:
Reeded

Comments:
In 1887 the shield reverse of the Jubilee issue proved a favourite with some who gold plated them and passed them off as half sovereigns. As a result the reverse reverted to the earlier SIX PENCE type during that year, making three different designs of sixpence all dated 1887. The withdrawn shield type is common in good condition as many were saved as curios.
The standard weight of these coins was 1/11 troy ounce (43.6 grains).