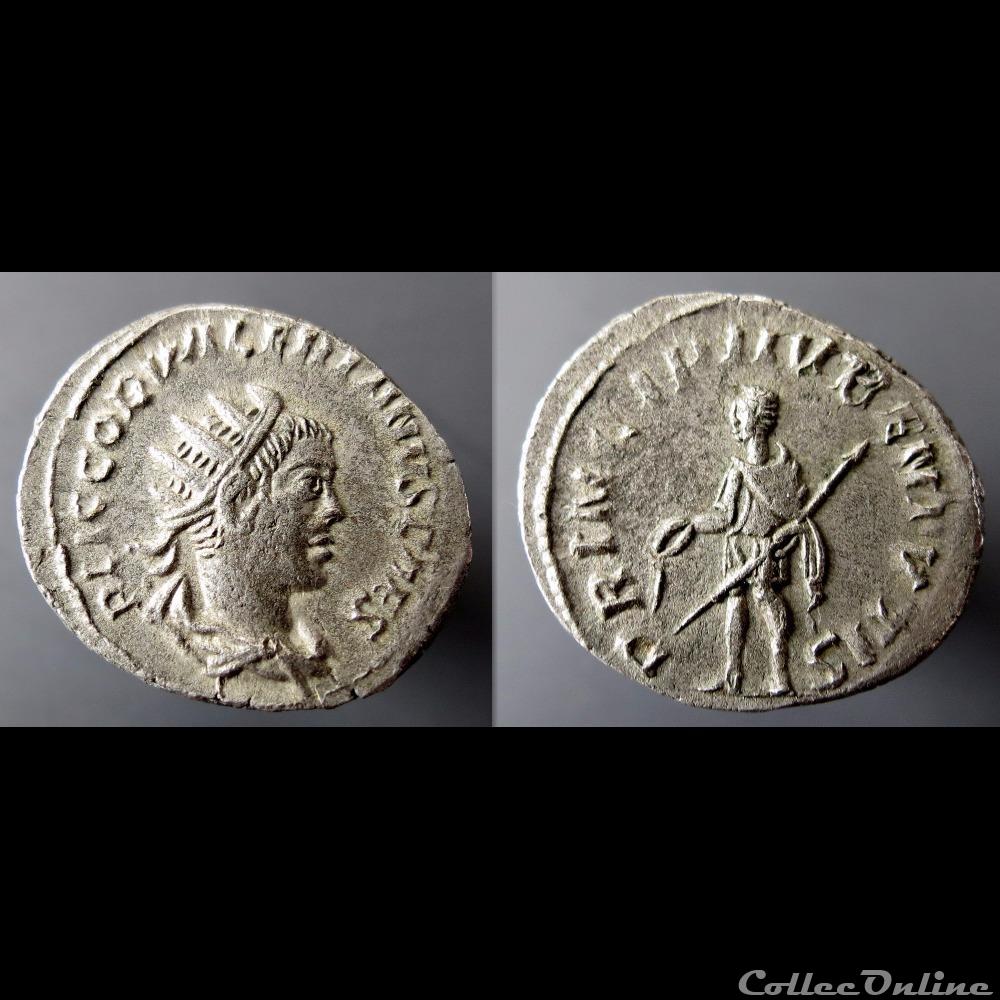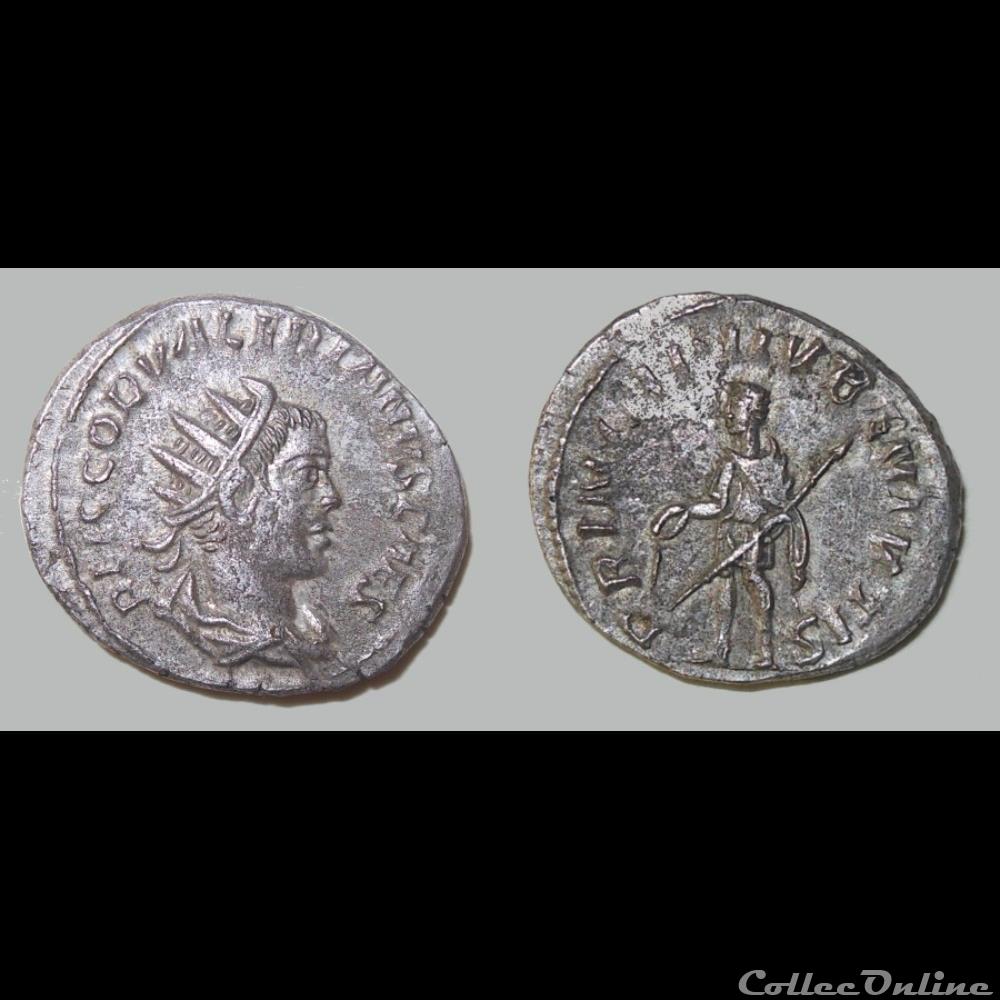 Reign

Valerian II, as Caesar A.D. 253-255

Denomination

Base silver Antoninianus

Date Struck

A.D. 253-255

Mint

Antioch

Obverse

P LIC COR VALERIANVS CAES : Radiate, draped, cuirassed bust right.

Reverse

PRINCIPI IVBENTVTIS : Prince standing left holding wand and transverse spear.

Weight

4,16 g

Diameter

21,98 mm

Reference

Reverse legend var. of Gobl 1597d (9 spec.), RIC 51, and Cohen 84 (citing Rollin, 2 Fr.).

Grade

VF

Comment

Apparently unpublished with the late-Latin spelling variant IVBENTVTIS in the reverse legend, instead of the usual IVVENTVTIS.

In late Latin the consonental letter V tended to be replaced by B: the earliest example on Roman coins may be an As of Caracalla in Vienna with reverse legend IVBENTAS IMPERII. Under Gallienus, the legend PRINCIPI IVBENTVTIS is also reported by Cohen 77-78 on another Eastern aureus and antoninianus type of Valerian II, but neither of these coins seems to be in Gobl; cf. his no. 1694b (attributed to Samosata) .

AOI (Availability on internet): 1; Gemini LLC, Auctio XI, Lot 515.