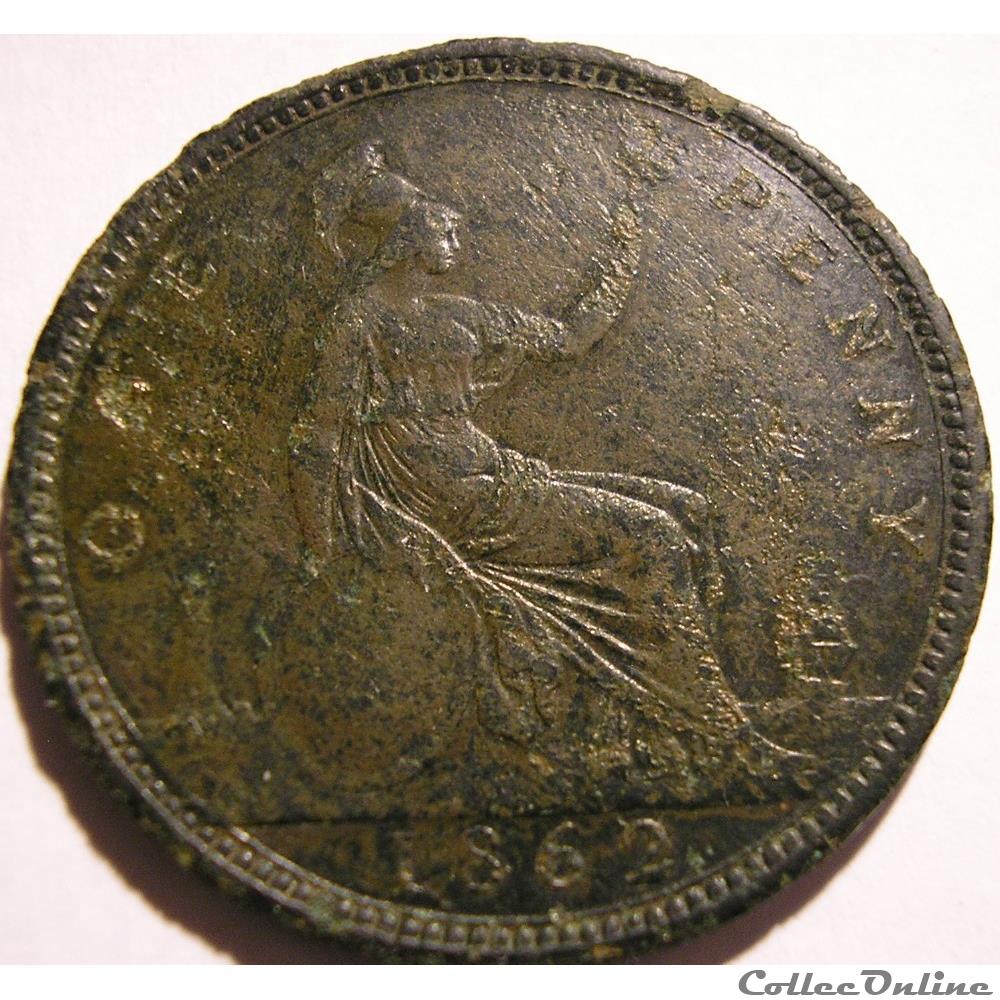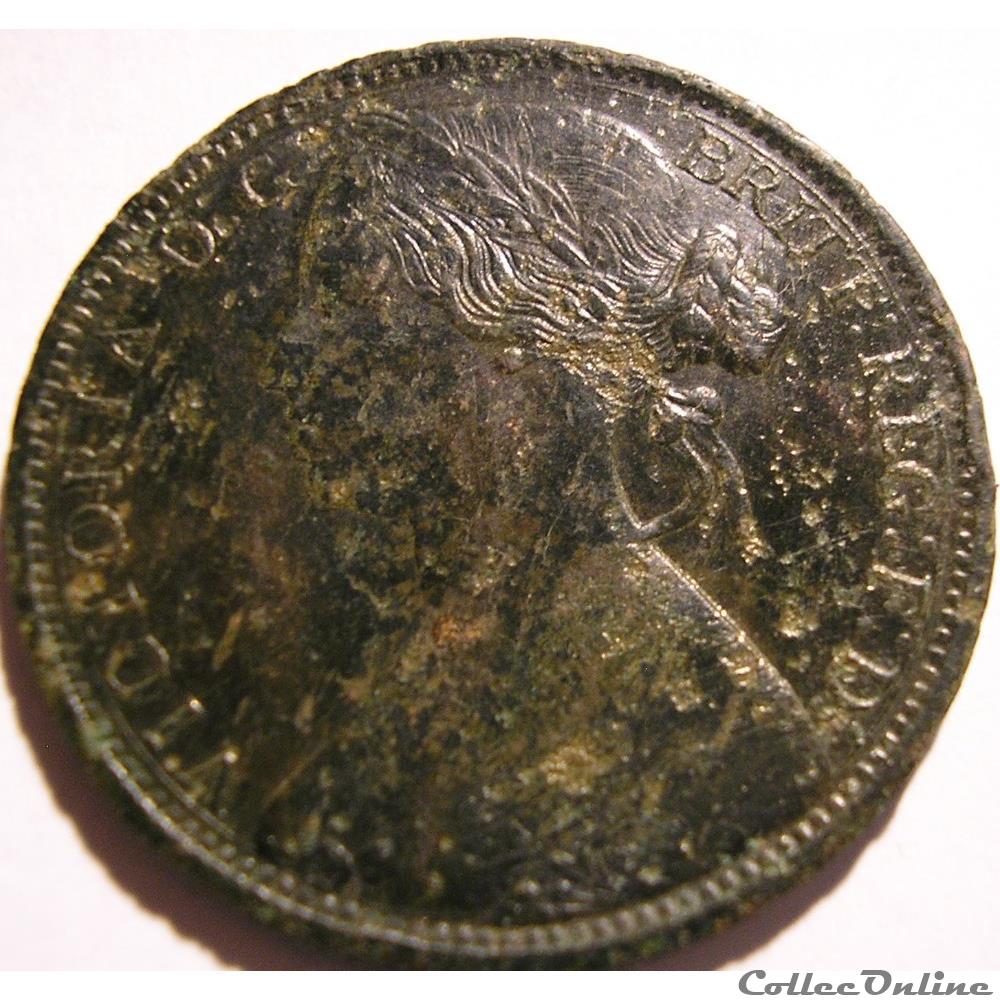 Country: Great Britain, Queen Victoria
Type: Standard circulation coin
Years: 1862 (1860-1874)
Value: 1 Penny = 1/12 Shilling (1/240 LSD)
Metal: Bronze
Weight: 8.6 g
Diameter: 30.8 mm
Thickness: 1.6 mm
Mintage: 61,107,200
Grade: VF/F (Environmental Damages)
Orientation: Medal alignment ↑↑
Demonetized: 08-31-1971
References: KM# 749, Sp# 3954, Sp# 3955
Obverse:
Second laureate portrait ('Bun Head') of Queen Victoria facing left, legend around.
Lettering: VICTORIA D:G: BRITT:REG:F:D:
Translation: Victoria, by the Grace of God Queen of the Britains Defender of the Faith
Engraver: Leonard Charles Wyon
Reverse:
Seated figure of Britannia right, with trident in left hand and shield bearing the Union flag in right, sea behind with lighthouse on left and ship on right, denomination around, date in exergue.
Lettering:
ONE PENNY
1862
Engraver: Leonard Charles Wyon
Edge:
Plain
Comments:
The standard weight of these pieces was 48 to the pound avoirdupois (1/3 ounce or 145.8 grains).
There are many obverse and reverse varieties for this type, following is a selection of them:
Sp#3954 (1860-1894) no mintmark on reverse
Sp#3955 (1874/5/6, 1881/2) 'H' mintmark on reverse below date, struck at Ralph Heaton & Sons, Birmingham
In 1874, the second portrait was very slightly changed. In KM#749, the D:G: is closer to the Queen's head.
So take care if you have an 1874 in case it is KM#755.
KM#749.1 (1860 only) Beaded border, without die number;
KM#749.2 (1860-1874) Toothed border, without die number;
KM#749.3 (1863 only) Toothed border, with die number below date;
There are many other small variations to the obverse and reverse designs, all full list of which can be found (with pictures) in the latest version of the Spink Standard Catalogue of British Coins.