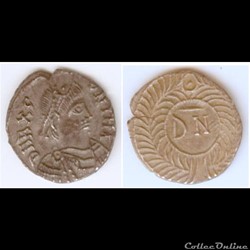 This collection contains coins that were stolen in a burglary in London on 18.08.2003. All coins are registered with London Metropolitan Police Southwark Police Station.
The crime reference number is: 303 3374 - 03 (Burglary Squad Wallsworth Police Station).
An Early Warning Report (Ref:10/03) was issued by the Britisch Numismatic Trade Association Ldt (BNTA) on 04.09.2003.