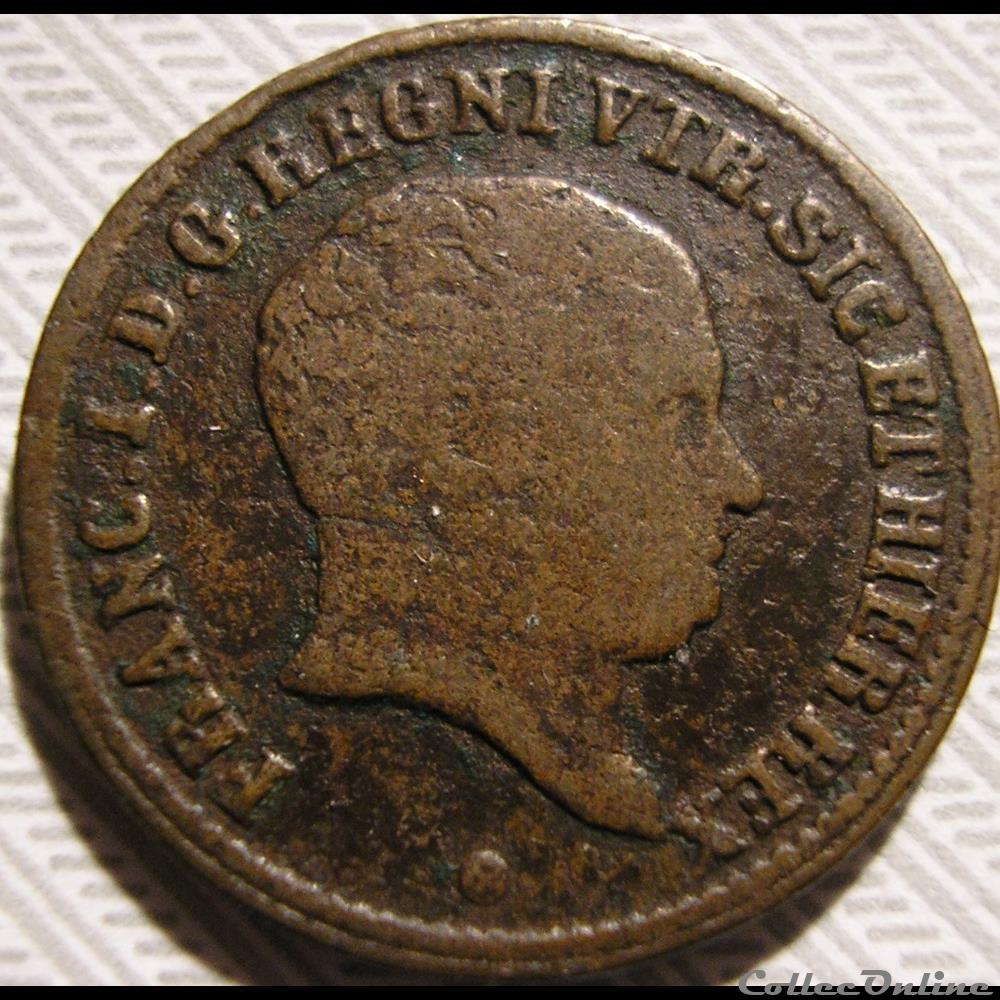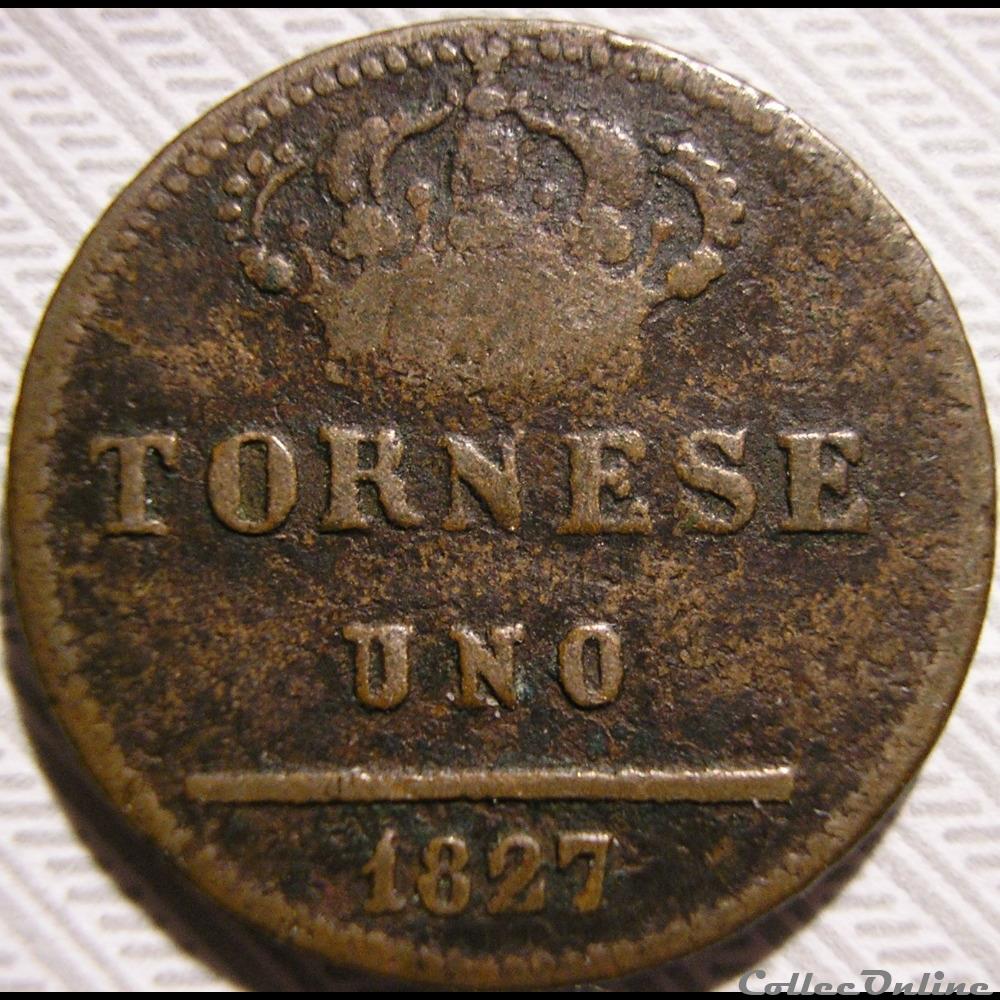 Kingdom of the Two Sicilies, Francesco Ist.
Country: Kingdom of the Two Sicilies (Italian states)
Grade: F15
Type: Standard circulation coin
Years: 1827
Mint: Naples
Value: 1 Tornese (1/200)
Mintage: 1.976.510
Metal: Copper
Weight: 3.1 g
Diameter: 19 mm
Shape: Round
Orientation: Coin alignment ↑↓
Demonetized: yes
References: KM# 303
Obverse:
Head to right.
Lettering: FRANC.I.D.G.REGNI VTR.SIC.ET HIER.REX
Reverse:
Large crown above 2-line inscription, date in exergue.
Lettering:
TORNESE
UNO
1827