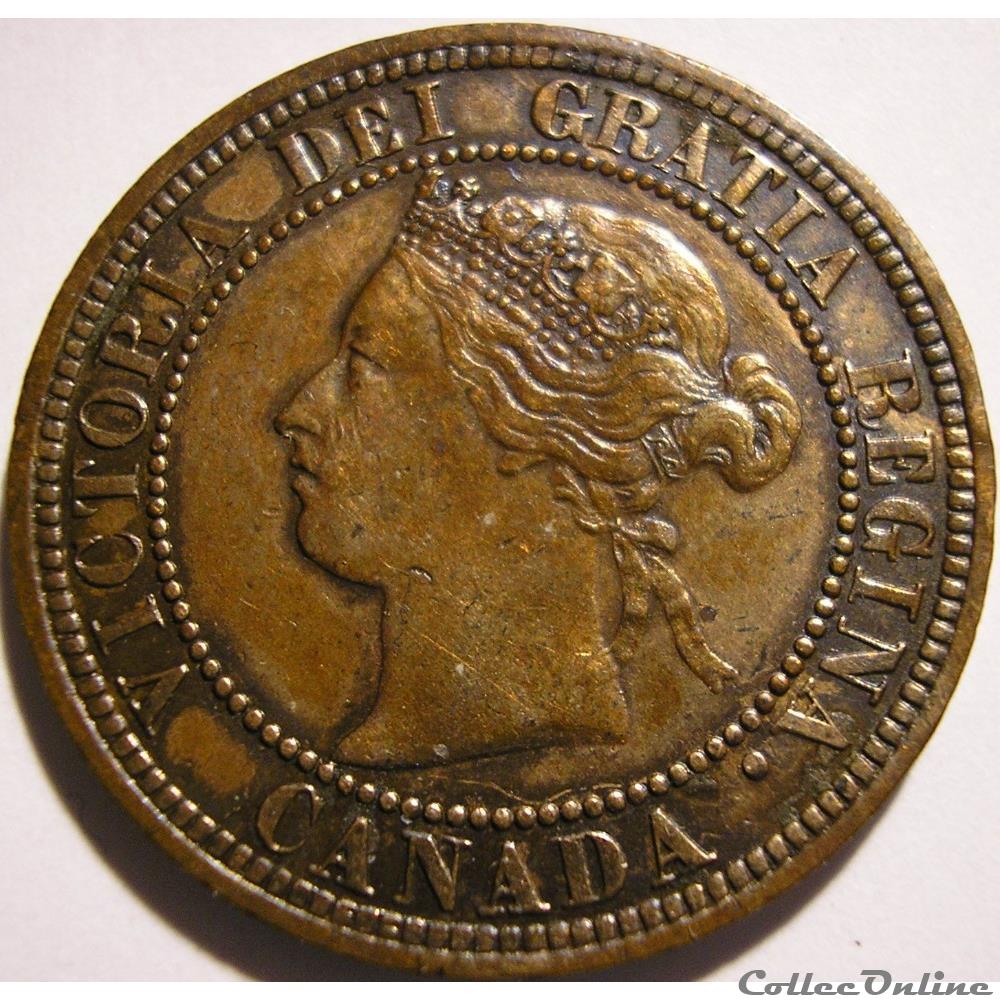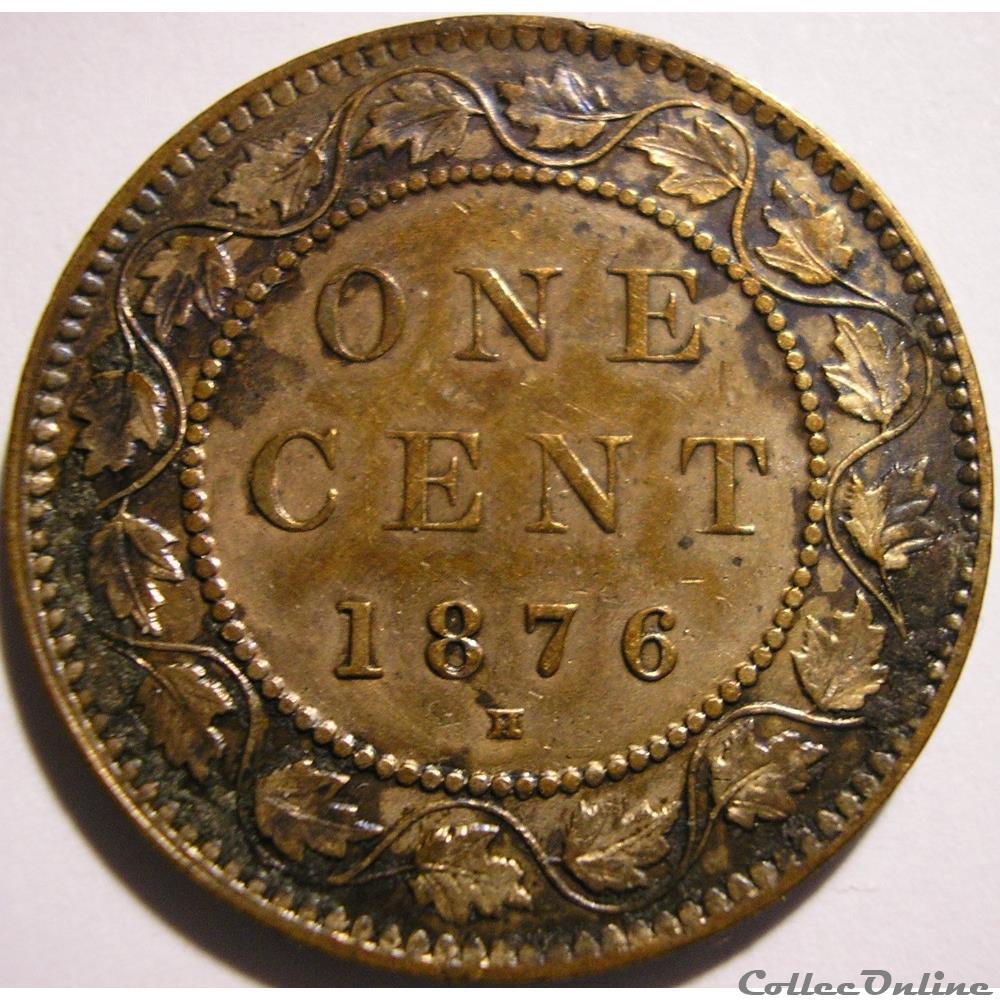 Country: Canada - Victoria Queen
Type: Standard circulation coin
Year: 1876 H (1876-1901) (Heaton Mint)
Value: 1 Cent (0.01)
Currency: Canadian dollar (1858-date)
Composition: Bronze (Cu 95%, Sn 4%, Zn 1%)
Weight: 5.6 g
Diameter: 25.4 mm
Mintage: 4,000,000
Grade: XF
Shape: Round
Orientation: Medal alignment ↑↑
References: KM# 7, Schön# 5
Obverse:
The portrait in left profile of Victoria is surrounded with the inscriptions "CANADA" and "VICTORIA DEI GRATIA REGINA"
Lettering:
VICTORIA DEI GRATIA REGINA.
CANADA
Engraver: Leonard Charles Wyon , George William de Saulles
Reverse:
The face value is encircled with maple leaves wrapped around a vine
Lettering:
ONE
CENT
1876
H
Engraver: Leonard Charles Wyon
Edge:
Plain
Comments:
There are four main varieties on the OBVERSE of this coin:
► Obv 1: Young queen, round chin, prominent lips.
► Obv 2: Noticeably aged face, chin and upper lip back.
► Obv 3: Several signs of ageing on the face; angular double chin and bags under the eyes.
► Obv 4: Return to a less angular chin, upper lip less fleshy.

Three major varieties on the REVERSE:
► 1st variety (V1): 1876-1882 is the same as used in the 1858-1859 reverse Minor alterations to the stems and leaves of the vine branch (engraver: L. C. Wyon)
► 2nd variety (V2): 1883-1890 Larger leaves, fewer veins. (engaver: L. C. Wyon)
► 3rd variety (V3): 1891-1901: Narrower leaves with deeper veins. (engraver: G.W. De Saulles)
"H" below date (on reverse) indicates coins struck at the Heaton Mint.