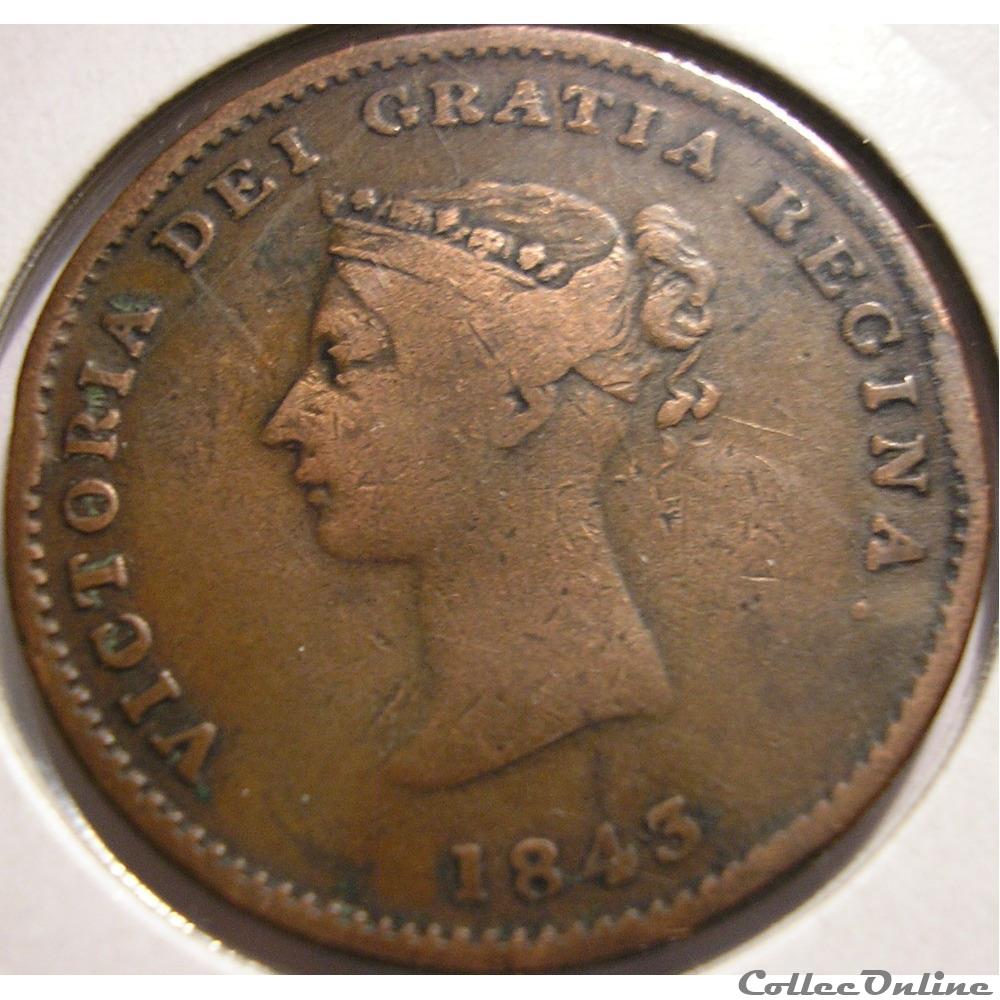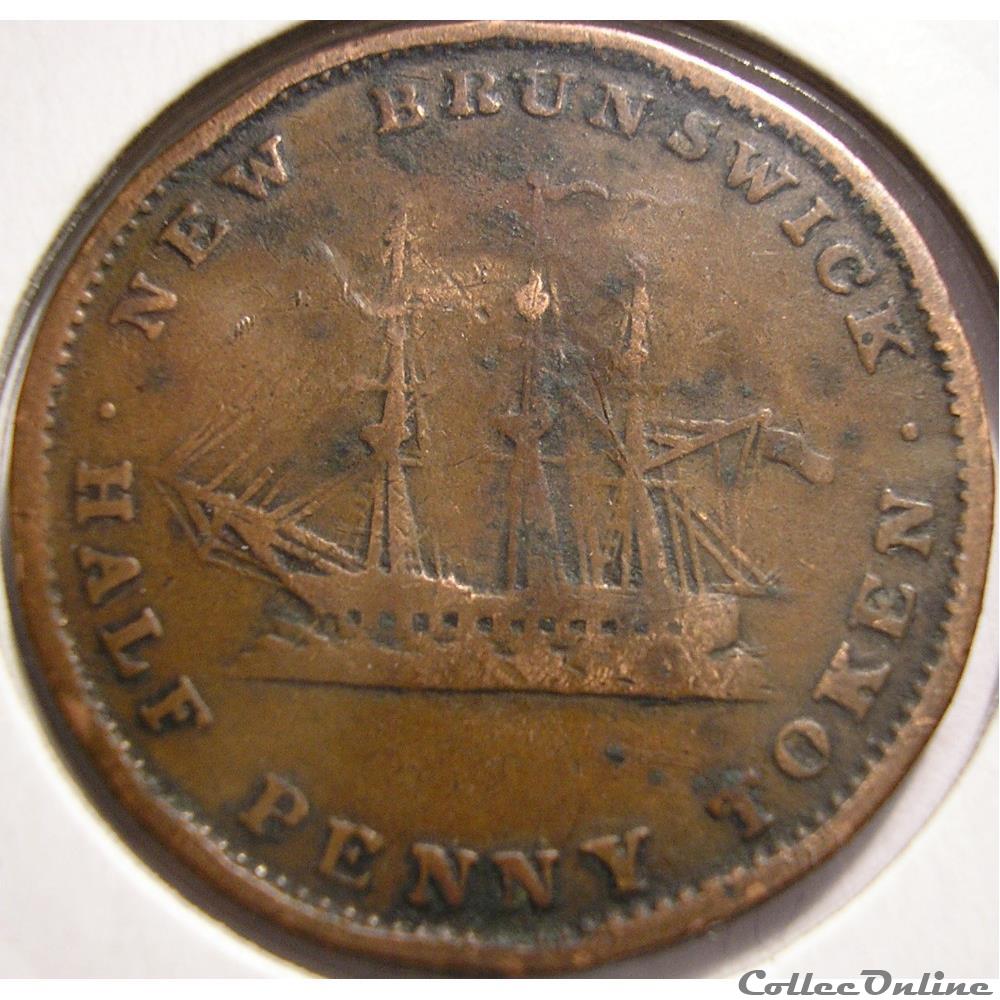 Country: New Brunswick, Canadian Provinces - Queen Victoria
Type: Token
Year: 1843
Value: 1/2 Penny = 1/24 Shilling = 1/480 Pound (1/480)
Currency: Pound (1852-1860)
Composition: Copper
Weight: 8.8 g
Diameter: 28.2 mm
Mintage: 480,000
Grade: VF/F
Shape: Round
Orientation: Medal alignment ↑↑
References: CCT# NB-1, Breton# 910
Obverse:
Left profile of Victoria.
Lettering:
VICTORIA DEI GRATIA REGINA
1843
Engraver: William Wyon
Reverse:
H.M.S New Brunswick sailing left.
Lettering:
· NEW BRUNSWICK ·
HALF PENNY TOKEN
Edge:
Smooth
Comments:
Weight: 8.6 - 9.0g
Diameter: 28.2 - 28.3mm

NB-1A1 Three complete groups of heraldic flowers in queen's diadem; Proofs exist
NB-1A2 Two complete groups of heraldic flowers, third group has the thistle missing

Minor variations exist in ship's rigging.
Cast copies exist.