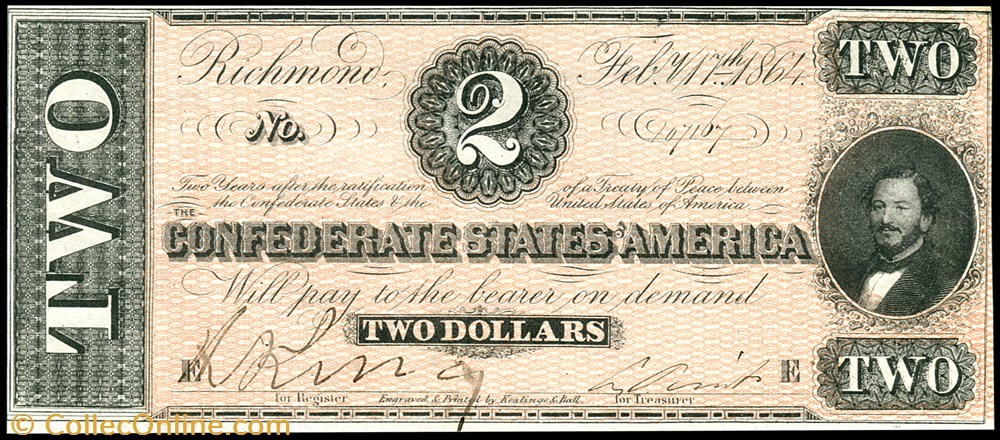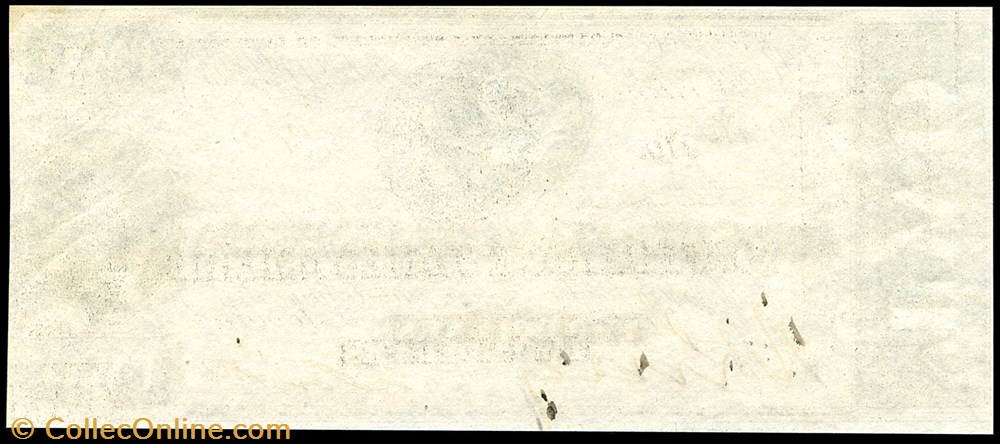 Rarity 4. Serial no. 107167 handwritten at upper right. CR-567; PF-5. Obv: large "2" at center, Judah P. Benjamin, who served as Secretary of the State and War as well as attorney general, at right. Rx: blank. Engraved by Keatinge & Ball in Columbia, SC. Dated February 17th 1864. Plate letter E. Pink underprint. "Nice trim." PMG 64 EPQ Choice Uncirculated; Fricke Plus.
No periods by either plate letter.
Purchased from Pierre Fricke, FUN Show (Orlando, FL), 11 January 2020.