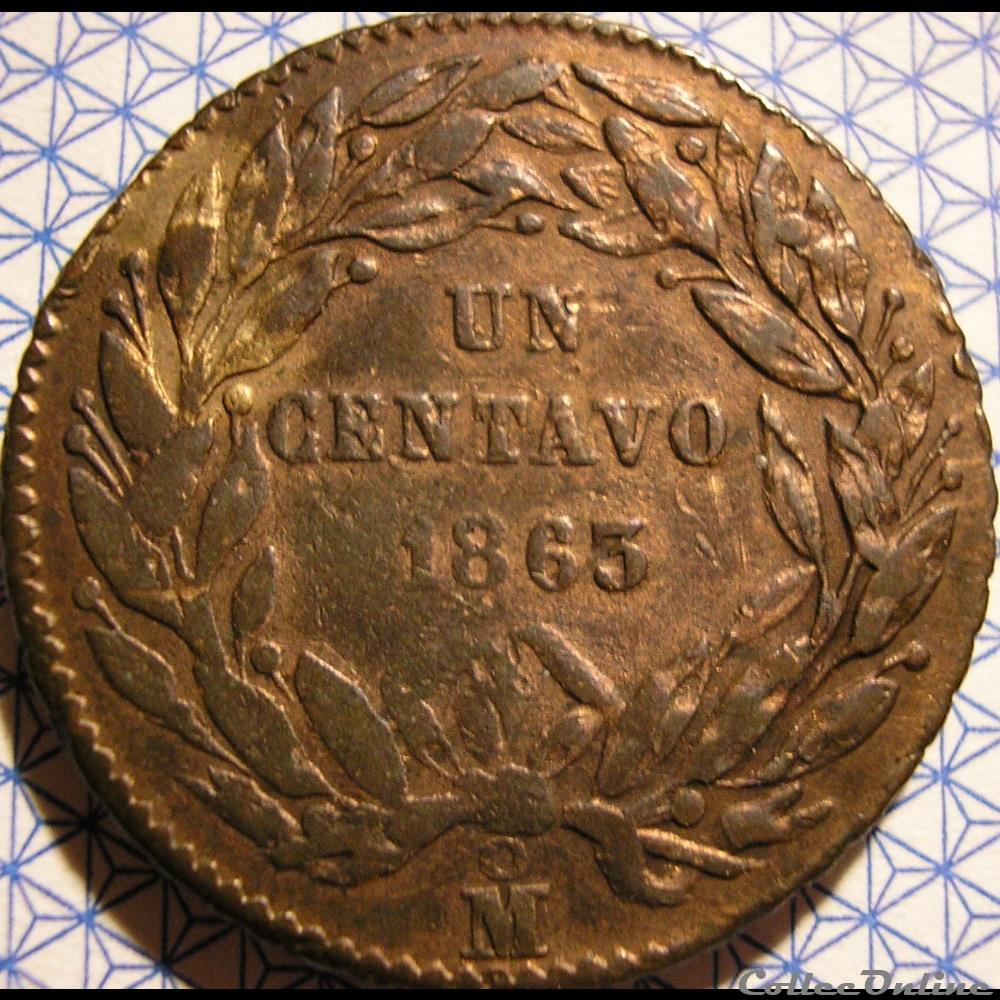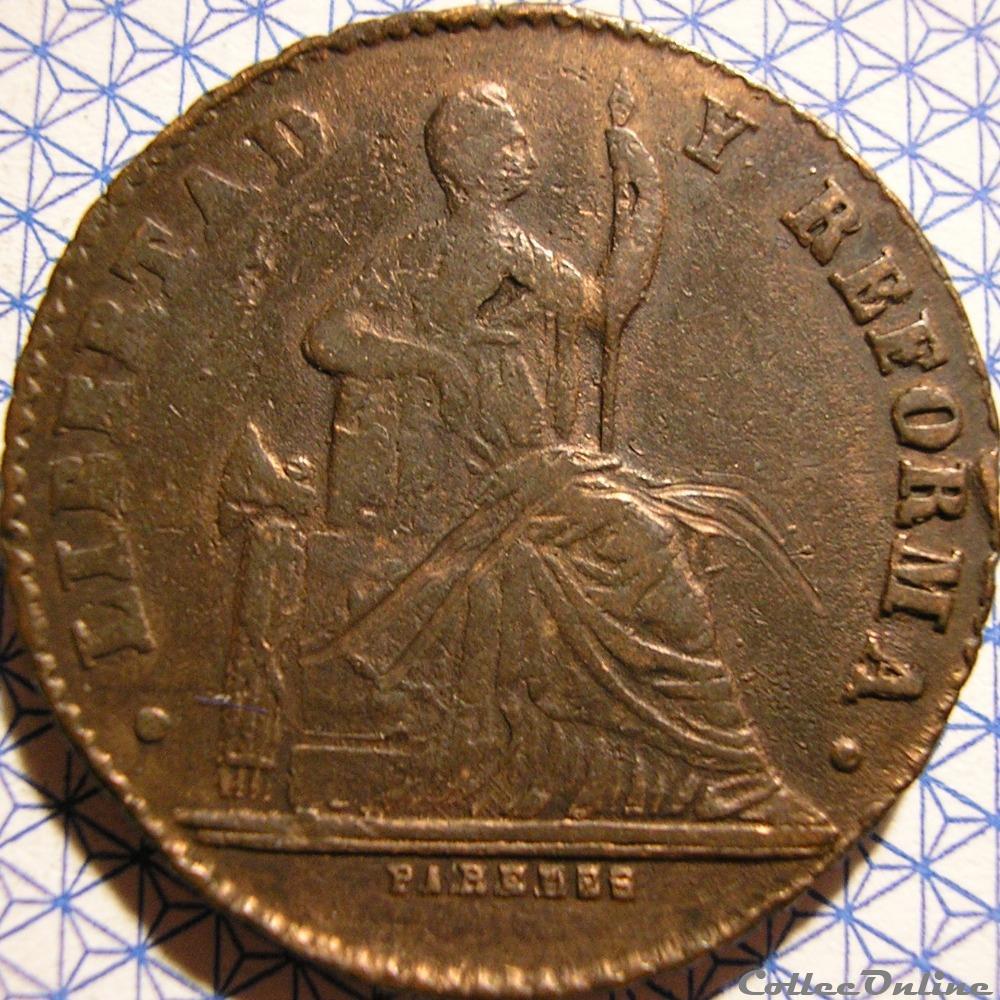 Country: México, 2nd Republic
Mint: México City
Type: Common coin
Year: 1863
Value: 1 Centavo (0.01)
Metal: Copper
Weight: 8.95 g.
Diameter: 25 mm.
Orientation: Coin alignment ↑↓
Grade: VF35-XF40 (damage graffiti)
References: KM# 390
Obverse:
Seated Liberty, in her left hand a spear, and resting her right arm on the book of Law. A laurel crown on her seat. On the back of the seat a quiver and an ax.
Under floor the engraver's last name.
Lettering:
•LIBERTAD Y REFORMA•
PAREDES
Reverse:
Thick laurel crown tied with big ribbon, encircling value and date. With mint mark at bottom under ribbon.
Lettering:
UN CENTAVO.
1863.
Mo
Edge:
Large Reeded or Smooth varieties.
Comments:
Meaning of Obverse: Liberty sitting on solid stone, laurel meaning a King's seat. Her dominant (right) arm is supported by Law, and on her left a spear to fend off attackers. Ax and quiver are the armed forces that are willing to defend the seat.