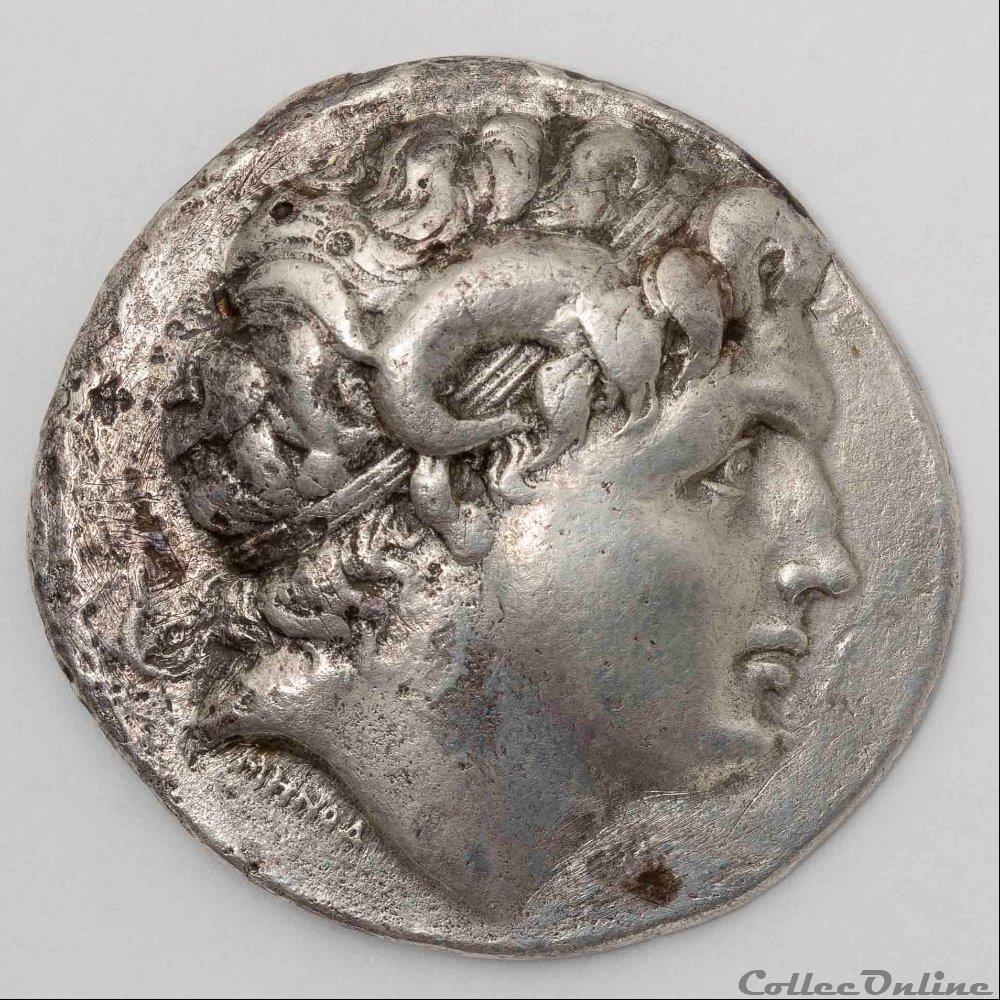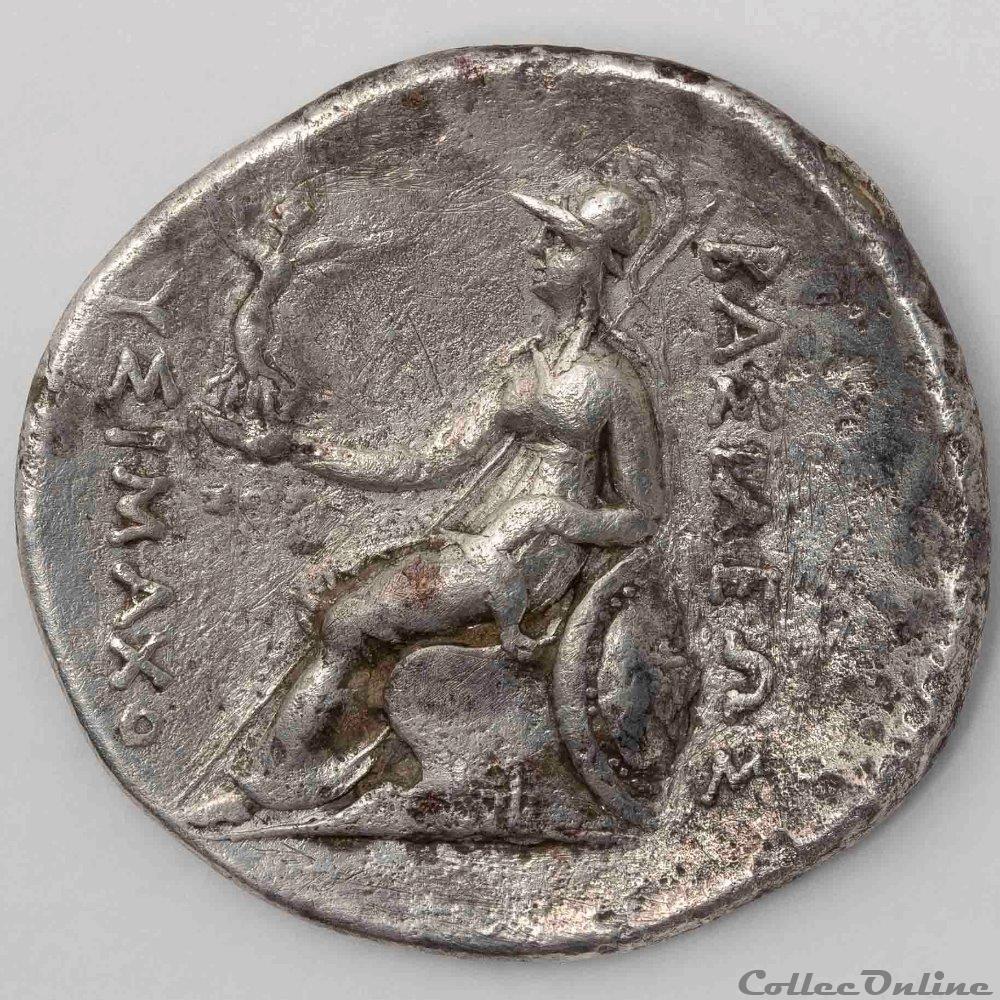 A very rare artist's signature on a tetradracm of Lysimachos
KINGS OF THRACE. Lysimachos, 305-281 BC. Tetradrachm (Silver, 31 mm, 16.48 g, 12 h), Menodoros (or Menodotos) and Sosithos, uncertain mint in western Asia Minor, circa 297/6-282/1. Diademed head of Alexander the Great to right with horn of Ammon over his ear; below neck truncation, MHNOΔ. Rev. ΒΑΣΙΛΕΩΣ - ΛΥΣΙΜΑΧΟΥ Athena seated left, holding Nike, crowning the king's name, in her right hand and leaning with her left arm on shield decorated with lion's head; in inner left field, ΣΩΣIΘ; on throne, monogram. Müller 564 corr. (obverse signature unnoticed). Thompson -. Very rare. Somewhat corroded and with cleaning marks, otherwise, about very fine.


What makes this coin particularly interesting are the small signatures of a Menodoros or Menodotos on the obverse and Sosithos on the reverse, most likely the artists reponsible for the die cutting of this issue.